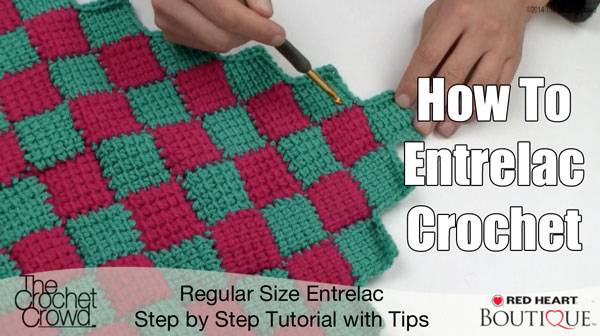 Entrelac Afghan + Video Tutorial
Entrelac Crochet is the art of creating gorgeous afghans that have boxed shapes that grow with each other. The concept is really easy once you understand the concept and stitch counts.
I've filmed a video showing the step by step process of creating an Entrelac Crochet Afghan. In the original pattern, you will see the edges are in points. In the last bit of my video tutorial, I show you how to make the edges straight as it's more desirable amongst crocheters.
You may become addicted to this concept… I know I am 'hooked'!
Download the PDF Pattern to Follow. The pattern is using Caron Cakes but the method is still the same.


Video Tutorial To Follow Along
Entrelac Pattern Ideas