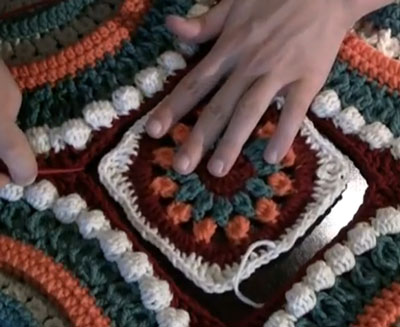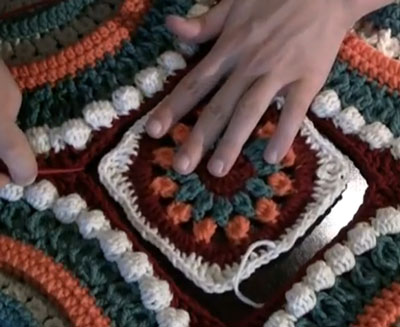 How To Fit Motifs Together
In some projects, motifs have to be put together but aren't always going in so the afghan is being made complete as you work on it. In this Ringtoss Afghan, I attached all the big motifs together but it left a small square space at certain spots for me to fill in with a small motif afterwards.
We are not always perfect and sometimes the motifs we have to squeeze into position may be off in a count or maybe it looks like it won't fit.
In the demonstration below, I am going to show you how to cheat the system to force the motifs together. The Ringtoss Afghan is highly complex and easy for the final row of the big motifs to be off by 1 or 2 stitches. I will show you how to whip stitch and demonstrate how the motif will automatically stretch.
If your counts are off slightly, I will show you tips on what to look for and how to whip stitch to compensate for an error in stitch counts. This will save your crochet projects, in the sense, you mostly likely won't have to redo a motif to get it right. In the Ringoss Afghan, it's nearly 3 hours per motif. A wrong count could mean significant hours to fix. Why sweat it when you can cheat!
Video Demonstration