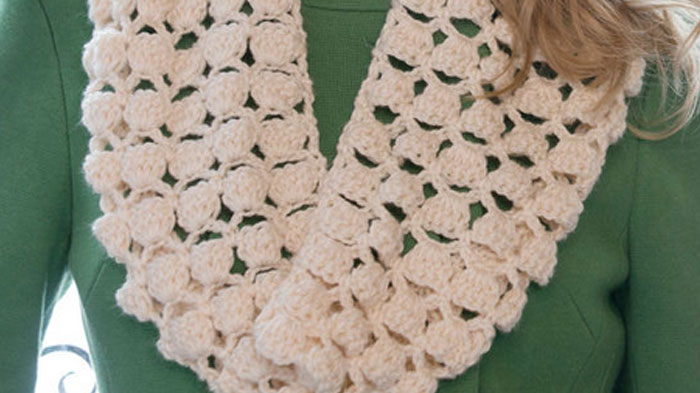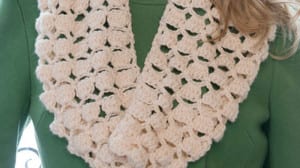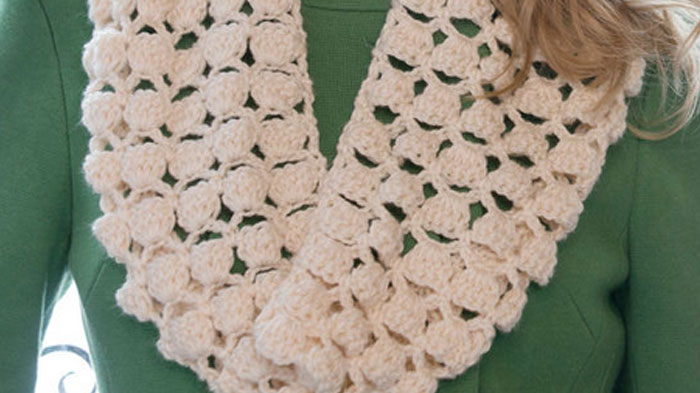 Floating Shell Stitch
The Floating Shell Stitch is a combination of 2 rows that have the shells appear to be floating between the chains.
The shells sit directly over each other instead of being offset. This makes the pattern easier to manage as there are far less instructions involved. A project in this stitch would produce a lacy look but also very quick to make as well.
This stitch appears in a free pattern, it's called the Crochet Infinite Cowl.
Video Tutorial