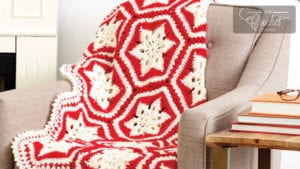 Crochet Holiday Patterns
The joy of gift-giving and making things for Christmas home holiday decor feels so awesome. From traditional colours such as burgundies to bright reds and whites. Christmas feels personal.
We have home holiday decor ideas in the form of afghans, ornaments and other cute little things, including snowflakes.
The ideas in this gallery are all holidays and occasions throughout the year. If you are looking for a specific holiday, use the search engine to narrow down the occasion.
Be Inspired with New Project Ideas