Challenge Feature Article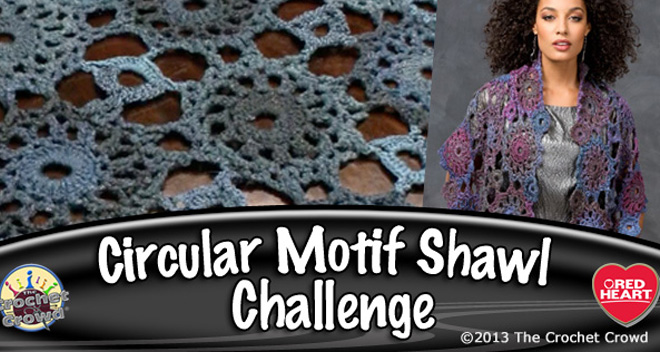 With hot days and cool nights ahead, I bring to you the next Cathy's Hook Club Project… The Circular Motif Shawl Challenge. This gorgeous shawl is really easy to do when you break down the three motifs that are required to make this work. It crochets up quickly. The challenge for you is to understand crochet round motifs. You will also learn how to attach your motifs together as you go… THAT'S RIGHT! No sewing motifs afterwards. See details below for the free pattern, video tutorials and guidelines.
Good Luck and enjoy our challenge. This finishes June 30th, 2013.