Reading Time:
3
minutes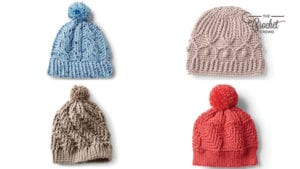 Lake Tahoe Retreat Hat
For the Lake Tahoe Retreat with Jimmy Beans Wool, we are asking all participants to make 2 hats when you come to join us. If you would like to donate more than 1 hat, you are welcome to do so. 
You will be asked to wear 1 hat during our group photoshoot. The other hat, you will give to us to hand as a bulk bundle to infuse a local charity with hats through Jimmy Beans Wool.
Please Choose From The Four Patterns
Please choose one of the four options to create. Both of your hats don't have to be the same design. Due to charity, ensure the one submitted is using acrylic yarn of your choice to ensure wool sensitivities are a none issue. Your personal hat can be done with materials that suit your needs.
When we go to Jimmy Beans Wool store for our field trip, you will be asked to drop the donation hat at that location.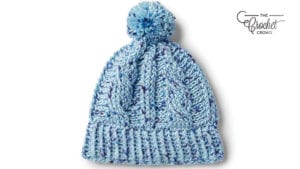 Cabled Crochet Hat
The Crochet Cable Hat has a cabled twist applied to it.
There is not a tutorial for this hat at this time. It's a new design.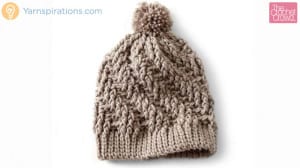 Stepping Texture Hat
The Crochet Step Texture Hat is very popular with a fabulous textured twist.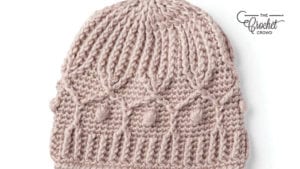 Winter Trellis Hat
The Crochet Winter Trellis Hat pattern is a brand new design by Yarnspirations.
A tutorial isn't available at this time as this is new design.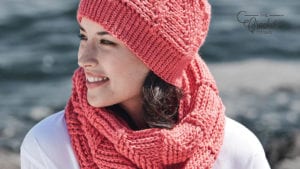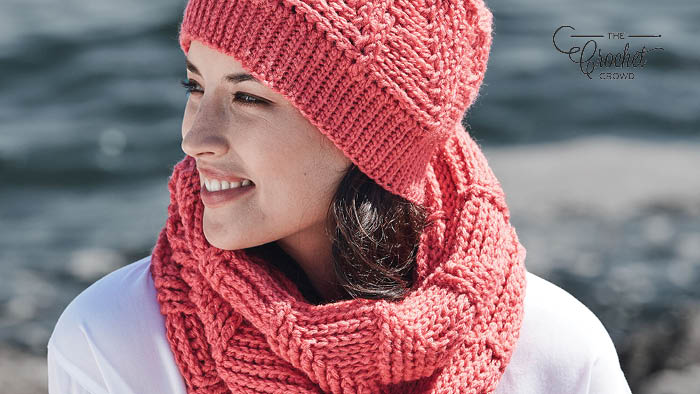 Crochet Ridge Texture Hat
The Crochet Ridge Texture Hat pattern is a fabulous newer design using Red Heart Heat Wave. In the daylight, the yarn heats up 12 degrees warmer.


See you in Lake Tahoe in October.