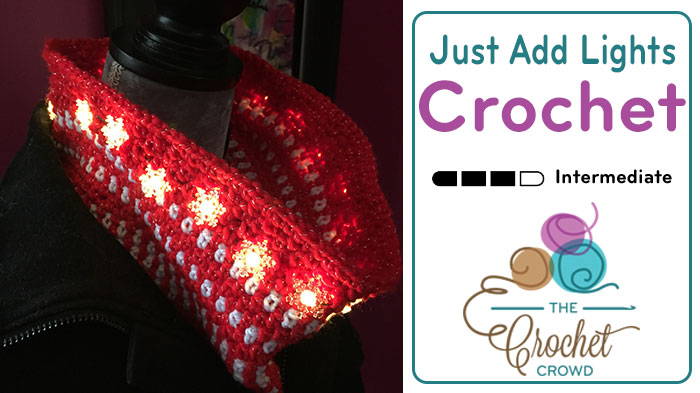 Light Up Your Crochet Projects + Tutorial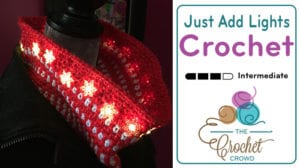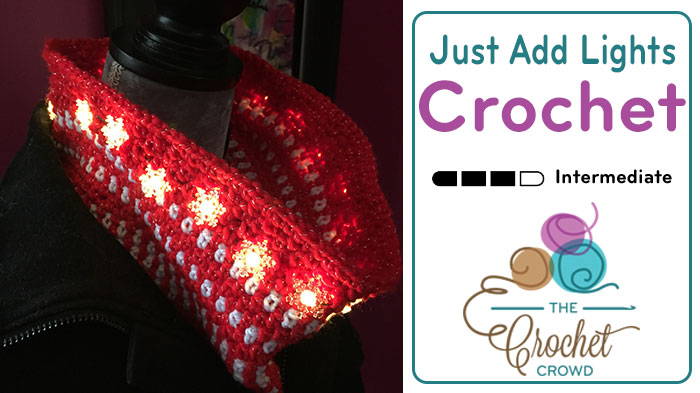 Light Up Your Crochet Projects
A fun and novelty way to light up your crochet projects is to use LED Lights with a mini battery pack. For a great idea of walking at night time with your dog or maybe even be the bell of the ball at the Santa Claus Night Parade. Maybe just for fun at the office. You will definitely be the center of attention.
The tutorial below shows you how to use the wire and crochet over the wire as you crochet. The lights are added as you crochet, not after the project is done. This allows you to bury the wires under your stitches to make them as hidden as possible.
At the end of the project, you will need to make a battery pack holder and affix it to your project in an position that is not visible. So you have to plan ahead for where you want the lights and think about where you can hide the box at the end.
I will have two video projects with two different cowls showcasing lights. Both are original Mikey and Diva Dan Patterns to enjoy.
Disclaimer: Do not submerge your project in water once the lights are affixed. The lights will stop working. The battery pack is not water proof and will ruin your lights.
Tutorial