Memorial Day
From the History Channel, Memorial Day, an American holiday observed on the last Monday of May, honors men and women who died while serving in the U.S. military. Originally known as Decoration Day, it originated in the years following the Civil War and became an official federal holiday in 1971. Many Americans observe Memorial Day by visiting cemeteries or memorials, holding family gatherings and participating in parades.
My dad served in World War II.  He received 2 Purple Hearts and a Bronze Star.  He taught me patriotism and respect for people who serve and sacrifice for our country.  He was also a member of the American Legion.  When he passed, the playing of Taps had me so haunted that I still cannot listen to it without melting inside.
Memorial Day to me is not just a 3 day weekend for play.  I really feel that it is important to take a few moments to stop and remember.  To honor those who gave all in service to their country so that we can be free to enjoy each day.
My sleepy little rural community has a nice little service for Memorial Day and I usually attend every year.  Today's speakers topic was, "Was it worth it?"  He reminded us the only one who could truly answer that was the service person to gave their life.  But would could honor their memory by "Making it worth it."
So enjoy your day, whether is be a picnic, parade or maybe even playing at the beach, because someone sacrificed their life.  Make it worth it!
Here are some patterns for Americana if you would like to celebrate with patriotic crochet.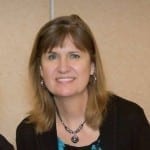 Be creative! 🙂 – Jeanne – The Crochet Crowd