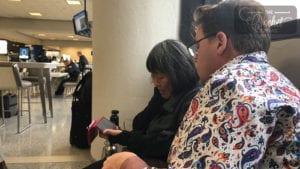 Getting started to be a yarn designer or stitch influencer requires you to say "Yes, I'm all in!" but it's easier said than done.
When I met Jeanne. Jeanne was like "I'm all in!" and those are the magic words for when someone is looking for another. It's been years now and the goals she has and her drive continue to power on through. I didn't bring her on right away but a few months passed and I realized her thought isn't a statement. It's action.
PS, if you think this is just for yarn influencers, you are thinking too small. Continue reading and apply this advice to whatever you may be doing.
If you are a yarn user, chances are that you are already a teacher or guide in some compacity. Sitting at the airport, I noticed this woman beside me staring at my hands. Turns out, she didn't know English but words are unnecessary if the hand movements are slow enough to follow. So I leaned over, slowed down and then gave her my hook and yarn to try. A teaching moment in a few minutes of idle time. To teach is an honour. Where ever she travelled, I have no idea if she picked it up and tried on her own but you never know the path that others will take. You can be that person too. Chances are, if someone asks you to learn, you will be happier than a pig in mud.
---
So Let's Ask The Hard Questions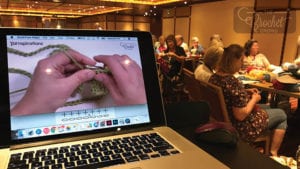 In starting on this quest, I was completely naive about how cruel people can be. Talk about judgemental. Sofa quarterbacks of really ugly comments. In the beginning, it was primarily negative but I have been doing this since 2008 and Google and other filters have been designed to shut out the comments but you cannot shield yourself from the world once you begin this journey.
Are you able to compartmentalize yourself and realize that negative comments may help you but also be something you need to deflect knowing the problem isn't yours?
Are you a fighter or a lover?
Do you have support in your life when the online world can go really bad?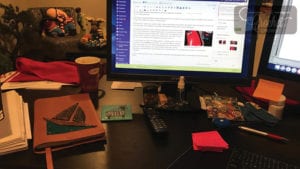 If you noticed, I started off with the negativity first. It's intentional because you will most likely encounter users that will try to pull you from your path. It's up to you and your goals on how strong you can be to withstand the negativity and not let it tear you apart. For myself, some days, it's really tough but most days, the positives outweigh the negatives and I need to keep that in perspective.
If you decide to fight back, you will see the wraths of hell open up before your eyes. While you may be right, there are people who want to fight and will go to depths to find your buttons to push. I have my buttons, I'm not telling you what they are though. I have a way to suppress how I feel and keep my thoughts to myself, even if I think someone has gone way out of bounds. Most who have failed or quit will trip up by this alone.
If you don't think you can handle the negative elements of raw emotional comments that will come at you, this is not for you. Please leave your day-pass at the exit on the way out.
---
Excuse After Excuse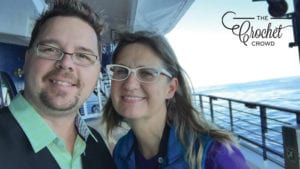 Being a person or business where people follow is looking for consistency. What you have to offer is of value but people want to know you are there. They count on you to constantly fill a bucket with holes in the bottom where the water runs out.
Social Media posts maybe, if you are lucky, will last about 24 hours if you are really lucky. Maybe 12 hours on a good day but most likely will last about 6 hours or less. The water runs out of the bucket really fast on social media feeding. It's a monster that is constantly hungry. If you are striving for viral posting, it's not impossible but even for a group of our size, it's extremely hard. When it hits, you will most likely not expect it.
The biggest mistakes I have seen are people who start off and announce their posting schedules and the failure to honour their commitment that gets noticed by the followers. Post when you can, but don't forget that people will be counting on you and you will be easily forgotten. It's harder to get new followers versus maintaining the followers who have decided to join your wagon ride. They are counting on you to narrate the journey.
If you start something, you need to follow through. If you started something and went strong for a month and thought, what gives with the low follower count and start lapsing in time. The people who joined you will be disappointed and most likely will start unsubscribing if you are not going to feed the monster. If you take extended breaks, you will never really get started as each time you try again, you are starting back at square one.
There is nothing wrong with being busy. However, your followers are looking for something to occupy them when they have a few minutes. You can be that distraction if you are stick with it. Don't get discouraged about your follower count to be your guide if you continue or not. It's an honour to inspire ten people just as much as it is to inspire one hundred people.
If you think you will quit easily, you might as well stop here and leave your day-pass at the exit on the way out. Goal setters like me are determined to keep jumping over hurdles when they hit.
---
All of the Answers & Be Curious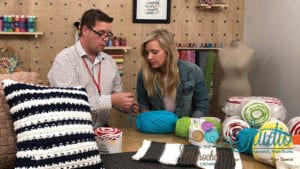 All of the answers to your success are at your disposal through Google searching. Most people who never get started are at the fence of giving up easily when it comes to research. Yes, research!
You have to be curious to learn. Like me writing this introduction to get started, there are people and like 1000's of people who write about problem-solving and fixes. There are always solutions. Some solutions are free while others you have to pay for.
My curiosity leads me down the road. I notice something is wrong on my website. I punch in Google in my own words what I think the problem is. Chances are, I will find the answers within minutes.
If you are one to sit back and say, oh I have to ask someone or wait for someone to become available, I can bluntly say you won't get far. Most of the problems you will encounter are googleable. I ask when I have exhausted searches first so I don't burden another person's time.
It's easy to give up but I can honestly tell you, most of the fixes you will need are available to you through research. Yes, research. You want this, you have to learn to search and find your own resources.
---
Be Realistic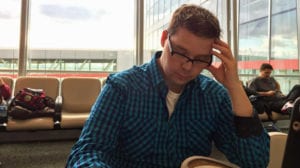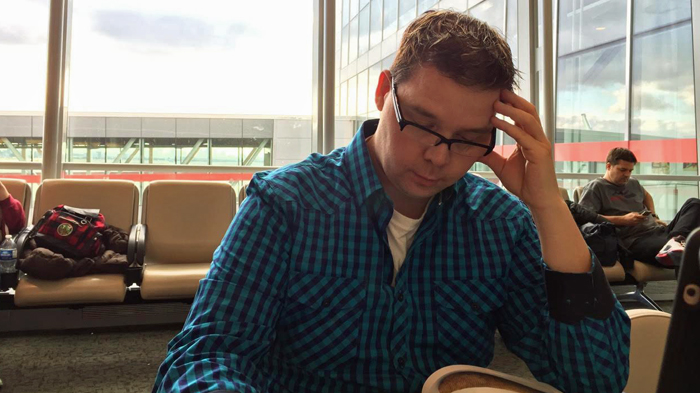 In deciding which platforms to use for your followers. You cannot do it all. I have my own limits. Don't use major companies as a marker point on what you should do. They have several people in different areas of social media that are dedicated whereas you are a one-person operation. You may have staff or volunteers eventually but you have to start off somewhere.
For myself, I do Facebook and YouTube really well and I suck at Instagram and Twitter. I don't have time to do it all, so I concentrate on the platforms instead of stretching myself thin.
Each new post you create will create a brand new conversational thread and will create new followers. As you may be bored in the beginning with little engagement, eventually, if you keep at it, the tides will turn and you will get busier the more people who join in your journey. If you stretch yourself in the beginning, eventually as the community grows, you will most likely break realizing you cannot do it all.
---
Reading Patterns and Guiding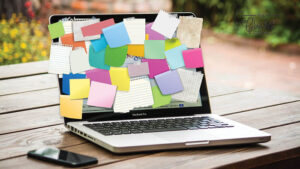 All of us in this journey never knew how to read crochet patterns. We were given pointers or we picked up knowledge the more we used them.
I can see myself as a child of the '80s whereas a visit to the local library to locate a book to learn something versus 2021 where you have the internet right in front of you.
The more you read the patterns and especially the more you write them, you will get stronger and stronger. If you are a person to say "I will never learn" or "It's too hard to learn to read patterns!" You are setting yourself up for a roadblock immediately with a negative thought.
Today, I'm still learning to write patterns but the more I do, the easier it is. There are enough free patterns out there to study them to see how others write instructions. There is consistency generally. Patterns are to be to the point and direct. Cut the fluff and abbreviate things.
Challenge For You
I dare you to write 3 lines of instructions for doing 30 chains to start. Then single crochet across the chain. Then do the next row using double crochet. How would you write that? 
I could give you the answers but write it out the way you think it should be. Then look for patterns that have similar instructions. You will see where you can improve if you didn't get it the first time. I did write out the answer at the bottom of this article if you are curious.
People will turn to you to decipher instructions. You can decline to help them but being helpful will help you establish leadership qualities. You won't be able to help everyone and you may have to establish your limits.
---
Finally. Know Yourself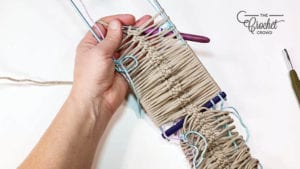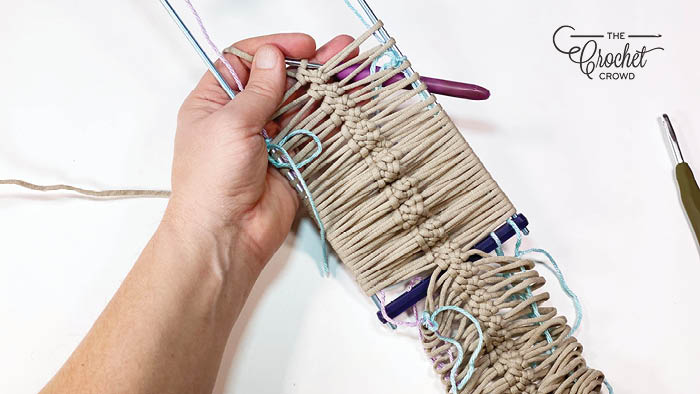 If you are in this for the money or fame, the journey is very long and slow. It may never happen as well. Most people who start will give up as the waiting game is too long. Many people who quit also are so eager to start but then never follow through with their own goals and let an opportunity slide by. The more people who quit, the people who are goal-oriented will surge ahead.
Many of the successful hosts and community leaders are people who are extremely goal focused and have their eyes in the long term.
Washing Dishes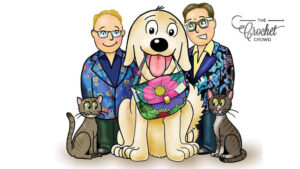 Last year, Daniel decided to adopt PuppiDawg as a puppy. In having a Great Pyrenees dog, she started to counter surf at the age of 4 months. Today, her face is above the counter where she doesn't need to jump up.
Though we have a dishwasher, I started to handwash our dishes while preparing her meals. The kitchen would be clean of any leftover dishes. I laid out clean dishtowels on the counter to give the drying dishes a resting spot as they dried. I didn't have a drying rack.
Last week, 6 months later, I got a dish drying rack. I had gone through 6 months of handwashing dishes and justified the need for it. If I had bought a rack when I started, I might have never continued the washing and then had something that wasn't being used. However, I committed to washing the dishes by hand and our home is much cleaner than it normally was. The dog has no reason to counter surf. I feel better in the event someone shows up that the dishes are done.
I put a goal to myself to prove that I am going to honour my commitment before buying a rack. Sounds dumb I bet, but it's part of my own goals. Goals go beyond business strategy, they are my everyday life. My entire team who works with me has the same mentality which helps us function.
Homework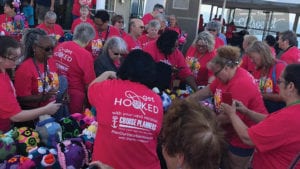 So now I will leave you here to think. Do you know yourself well where something is a passing whim versus an inner pulling feeling?
Think about your commitments of the past to determine if this is something you want for your life.
What type of commenter or poster are you on social media? Garbage in is garbage out. Negative postings get a lot of attention but can spin out of control when someone disagrees with you. People are looking for a distraction and don't necessarily want to be fed garbage when they may be trying to escape it in other forums or in their personal life.
Do you have time for slow growth or is your idea a quick idea to make instant money? If you are doing this for the money, this isn't the right field for you. If or when it happens, you won't have the luxury to wait for it. It took us a good solid 5 years to be self-sufficient. I worked full-time jobs on top of doing this. I did part-time jobs when I got busier to keep this going.
Most people who will read this will quit before they get started leaving opportunities on the table. Just consider that. Most people really don't want the commitment or work involved. Hell, it's 7 pm now I have been working 12.5 hours already today. The workday is never finished until I go to sleep.
Next Time
Next time, I would like to talk about measurements, ranking and more specific details on your own self-worth and what you should look for. We may also dive into attitude and where you stand.
Go to Mentorship for Social Media: Part 2.
---
Answer to the Pattern Writing Question
Ch 30.
1st row: 1 sc 2nd ch from hook. 1 sc in each st across. Turn. 29 sc.
2nd row: Ch 3 (counts as a dc here and throughout), 1 dc in each st across. Turn. 29 dc.
More Collections