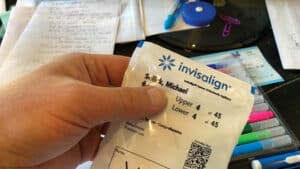 To address the obvious in my voice tone on YouTube, I am slurring and it's not from being drunk. It's Invisalign in my mouth!
Personal Goals – Keep On Moving
Last year, I decided I needed to do a personal change and part of that was getting me to move my body more. So I was on a mission to 'keep on moving'. My goal wasn't to cut back food but to get off my butt and walk and not be so lazy as I had become.
This would force me to be offline more so I could walk. It's done me the world of good mentally. 
My personal measurement of self-value is through a weigh scale. I had weighed myself in the fall of 2020 and gawd, my heart sank but I knew that I had already kept moving for months earlier, so I was probably worse than the number I saw. It was a terrible feeling and I felt I let myself down.
I measured myself again a few weeks ago and I was so surprised. It was motivational and I was so proud of myself. The idea to keep on moving worked. I prefer not to give you a number but I have dropped sizes in clothes and now clothes are being put to the back of the closet that is too big for me. That's a huge accomplishment.
Daniel and I's relationship is more relaxed than any other relationship I have had. We have gained weight together as a couple where my past relationships that my look was key focus. We enable each other to snack.
Daniel as well, with the change to keep on moving has lost a substantial amount of weight as well. I won't reveal his number he's moved back down in clothing sizes and isn't struggling to walk like he had been. I'm pretty proud of him. We are both pushing each other to keep on moving.
I lost my ability to walk without staggering and my back was locking up. Keeping myself moving was the only solution.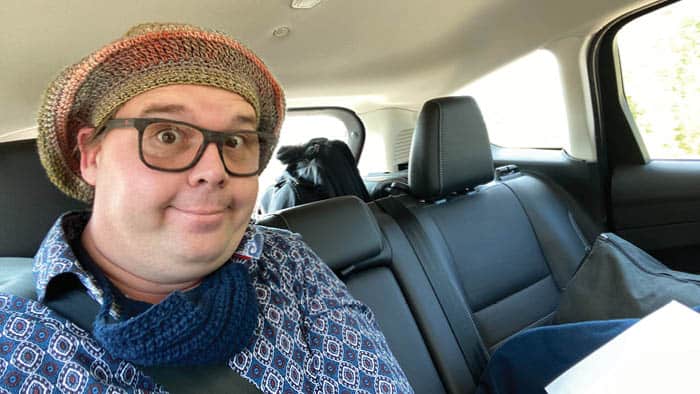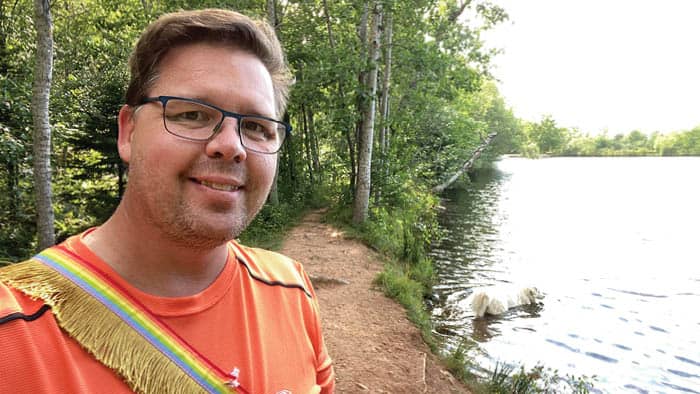 ---
Business Evaluation – Goals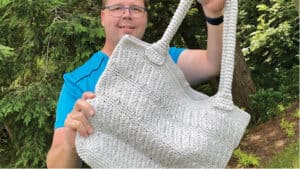 I decided to review our business from the ground up. It took me about 6 weeks.
Without getting too deep. I pulled from the analysis that I am not as terrible a crochet host as I had led myself to believe.
I was only responding to comments that were digging deep but in my review, I finally clued in from every few hundred positive comments, there's one that cuts a little too close to home.
So that has done me the world of good mentally to recentre myself.
With walking with my keep on moving attitude, the time away from the devices has done me so much good. 
---
Invisalign – Personal Health Goal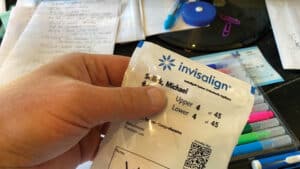 In my life, I have needed to get braces. I had an evaluation done in the mid-2000s. The cost was substantial and required me to have my skull cut in half on the upper jaw. A device was to be installed to push my upper jaw skull area apart for a year. The device looked medieval and I didn't think I could manage such a traumatic-sounding operation. So I ended that journey.
Over the years, my jaw on the upper and lower just on the one side has collapsed inward. My dentist recommended Invisalign for me to do a few things.
Push the upper and lower jaws outward on all sides.
Have the teeth that have leaned inward be pushed back upright.
To ultimately straighten my teeth.
Other than financial, I had to commit to wearing Invisalign for nearly 23 hours a day. I have to remove to eat. It's a bitch to get them out, so I am very selective on when they come out as it's an ordeal but has gotten easier.
I cannot snack when I want to. They told me during the orientation on start-up day that I will probably lose weight as it will cut the snacking ability down. Since starting with Invisalign, it has sped up my weight loss.
Today, this morning, I have switched to tray 4 out of 45. My trays are being changed every 10 days at this pace but may speed up to get myself through the 45 trays. Switching a tray does have some pressure as it's slightly different than the tray before. Pop a couple of Advil and change the tray. I take Advil for 2 days for the new tray. When the tray comes out, you can feel the difference in the pressure.
I vowed I wouldn't share too much about this until I noticed something. This morning, in feeling around with my tongue, I can tell the lower jaw is shifting.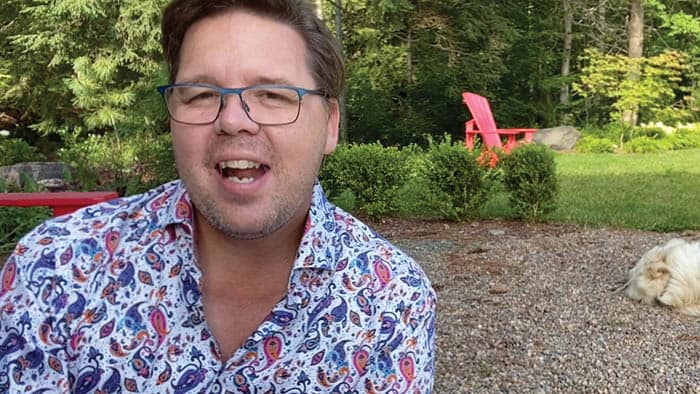 I have an added complication of wearing elastics with the Invisalign. If I laugh or open my mouth wide, you can see the elastics on both sides of my mouth. There are hooks on both upper and lower jaw trays that I have to connect when I put the trays in my mouth. The elastics are adding pressure to my jaw to pull my jaw to the side to go back into alignment.
Complications
I have to tell you though, I was nearly in tears during the first week. Putting in those elastics was nearly 1/2 hour. I finally was able to learn the feeling of the hooks on my fingertips to know where they are. It took me nearly the first tray of 10 days to finally learn how to do it quicker.
I have to use a tool to pull the trays out of my mouth. If you have seen cuts on my recent videos on my left pointer finger, it's from the tool of stabbing myself with missing the tray as I pulled. I was being impatient.
I cannot eat while I go out for a day on the town as I cannot remove them out on my own without a tool. It's better for me to wait until I get home.
Due to the time, it takes to prepare to take them out, I have to plan when I am going to eat and immediately replace them when I finished.
Drinking tea, the tea has to be cooled down a bit before I drink so the heat of the tea doesn't melt the tray out of alignment. This has been manageable. However, the tea does stain the tray and after 10 days, it's noticeable but the tray is changed.
The Feeling In my Mouth
If you ever chewed gum and wrapped the gum around your teeth, it's what it feels like to me.
The pressure of moving teeth isn't painful but is noticeable. The first day or two after changing a tray feels like you have bitten down on something hard for a long time and your teeth feel sensitive.
Slurring and Sounding Drunk
Wearing them has me slurring some words. It's caused by not opening my lips enough as I speak to compensate for the thin trays in my mouth.
Certain words are harder to say and I have to learn to exaggerate my facial movement to say the words clearer. That will take time.
I decided that crocheters who follow along with me if they know I am doing this for medical reasons, can understand my situation and just bear with me as I go through the process. However, some people are jumping to immediately conclusion I am drunk. Rush to judgement. I get it in social media but sometimes, like this, there is more to the story.
For the Record
I hate talking about medical issues. I tend to disconnect if someone is revealing a lot of medical information as I find it's so personal. So, some of this is revealing my medical which goes against the grain of my being but I think the community is owed an explanation as to why the change in voice tone.
I also think the community is owed an explanation as to why I am delaying in responding as I am trying to take care of myself. I was in a rough place and I am doing the work to pull myself from that place physically and emotionally. I think most people can respect that as well.
While a video can be only 20 – 60 minutes to what you see, the recording and prep time between filming takes is substantial in timing which would have me remove out my Invisalign for several hours which defeats the purpose.
More Collections