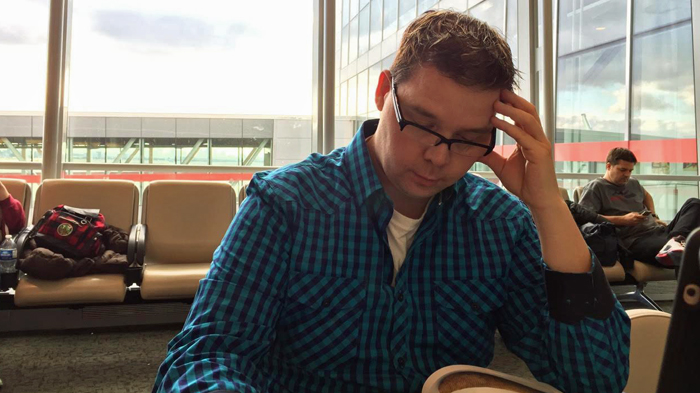 Mission A Go… Turns to Mission A No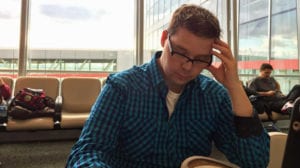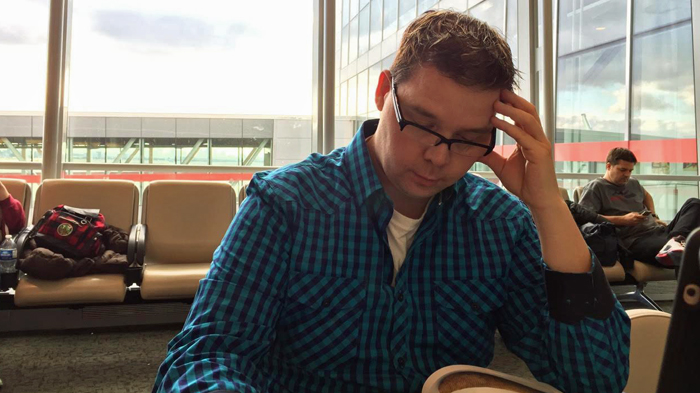 Crocheters on a Mission
Crocheters are now heading to charity season. A time where we start considering doing more charity projects as the warmer days of summer will soon be behind us. I've been in the biz for almost 10 years and I see a repetitive cycle the trends.
The situation is simple but the end results are predictable.
"I've just committed to this charity… it's awesome… but I need help to honour the pledge I have set!" 
Before you think I am getting all antsy pants about charity crocheting and the whole nine yards, the message isn't about whether you should or shouldn't. The message is about realism of expectations.
I've been there and done that. Really felt strongly about a charity. I'm going to rally support of people to join me in the cause. I talk about it. I share patterns to help persuade others. I hook like a mad man to honour my pledge. My message isn't getting out. So I start posting on Facebook pages that aren't mine to get people to join my cause. I upset the balance of pages where I shouldn't be doing this sort of activity on there. I get upset but realize every page on Facebook has their rules. I'm turning a cause into desperation to save face. People don't want to help. My own excitement isn't attracting others to help. Suddenly, I'm in a situation where I thought I could make 50 hats turns into 5. I'm disappointed… I look like a fool for telling people my goal when I didn't do it. My 5 hats are pathetic… I wanted 50… I've let the charity down and worse, I feel like a fool.
For those who have done this same thing, you know exactly where I am coming from here. You want to help. You want to make an impact. You feel deflated when the goal isn't achieved. It deters you from wanting to get involved again.
I think many of us, including myself, chew off big goals. Yes, some people can do a big goal and soar through like an eagle to achieve it. But there are more people like me who want to soar like an eagle and we realize we are an ostrich that cannot fly and we buried our heads in the sand in the end.
We forget the difference of just a few items. We want to do more, but think about what 5 hats can do. Sure 50 can do more but 5 hats is potentially 5 people who are not going to be as cold. Is 5 better than 0. You bet.
I know we are heading to the season where we will have crocheters extend guilt to get involved to achieve their charity goals. Truth is, you need these type of people to inspire creativity and charity giving. We fail to remember that if I am talking about giving hats to the school kids, another crochet might have been inspired to do hats for the homeless in their area. Though it wasn't part of my thought process or count towards my goals, you cannot easily dismiss the power of suggestion and what others do with the ideas you may have. So it's really a win-win.
I remember a women so deflated. She came up with a goal of 100 hats. She managed to do 11. I'm not even sure she is even crocheting for charity anymore. But she failed to realize that her 11 is better than 0. She was upset and guilted other crocheters for not supporting her effort. She was hoping people would mail her a hat so she could build a collection. Admirable yes… practical maybe or maybe not.
In our communities, there are needs. If a crocheter that usually donates locally suddenly does a mail delivery, their local outreach of choice gets little or nothing at all. People only have 2 hands. While it's easy to preach to find 2 hours in a day. For many of us, finding those two hours isn't easy! People have jobs, kids and are just tired by the time they can sit down and relax. People enjoy to crochet what they are passionate about… Whether it's charity related or not.
So when making your goals for charity. Be realistic about what you can accomplish on your own. If you are going go rally, be realistic too. It's better say our goal is 20 but we delivered 60 verses the other way around. Set goals that you know you can achieve instead of goals that really are a stretch to achieve. Be sensible about your time constraints on what you can crochet. You want to enjoy the process, not to hook in frustration because your goals were too high.
Finally, remember that charity starts with the idea of giving one self's time. Never underestimate the power of a few verses the many. Many people get ideas to do charity but never do a thing about it. So if you are willing to do a few, you are a step in the right direction for making a difference better than people who are all talk and no action.
So instead of feeling defeated. Feel proud. You are making a difference and let that be your shining beacon of light.