30 Days of Mother's Day with Yarnspirations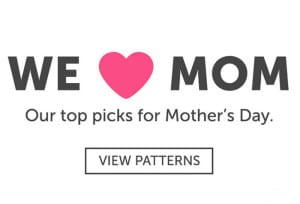 30 Days of Free Patterns
Yarnspirations is hosting 30 Days of Mother's Day leading up Mother's Day this year.
I was asked to pick 15 crochet projects that I thought was appropriate for a Mother's Day gift for crocheters to consider.
I surfed through Yarnspirations to locate patterns that varied from quick'n simple to more elegant labour of love sort of projects.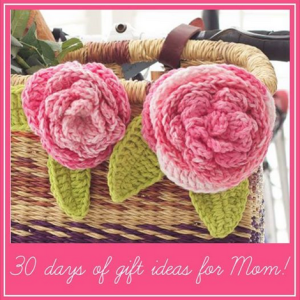 Each day on Yarnspirations Facebook page, you will find two Mother's Day recommendations for patterns to consider. One is for knitting, 15 knitted recommendations by Vickie Howell herself and 15 crochet recommendations by me. The team at Yarnspirations pooled together to pick 15 knit and crochet patterns to fill in the spots of the month. It's been fun as we each share a different perspective of project choices.
Take for example, I choose the Cabbage Roses Pattern seen on the right.
So if you want to be in the know, join the fun at Yarnspirations Facebook each day to see what our recommendations are.
Happy Mother's Day to all!