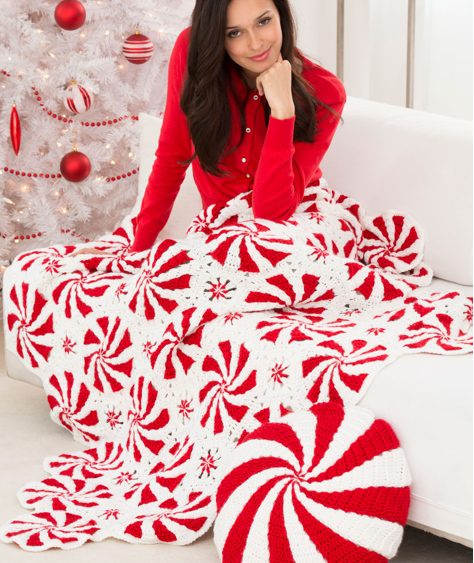 Peppermint Throw for Crocheters
Stunning Peppermint Throw Afghan
Gorgeous Peppermint Throw
This phenomenal afghan is deceptively simple looking but there's a lot more to the story here. The designer, Bendy Carter, has gone above and beyond in this project.
When you look at this afghan from a top view, you will notice the pinwheels are slightly different from each other. The motifs are not rubber stamped to be identical. This makes the afghan have a twisting appearance. It's really stunning.
On July 10th, 2014, I will have a video tutorial that is showing how to do this afghan. Like me, it may be your favourite afghan of this year.
Get a head start, here's the free pattern. It's called, Peppermint Throw. By the way, there is a matching pillow to! I have not done a video on the pillow. It's using similar concepts.