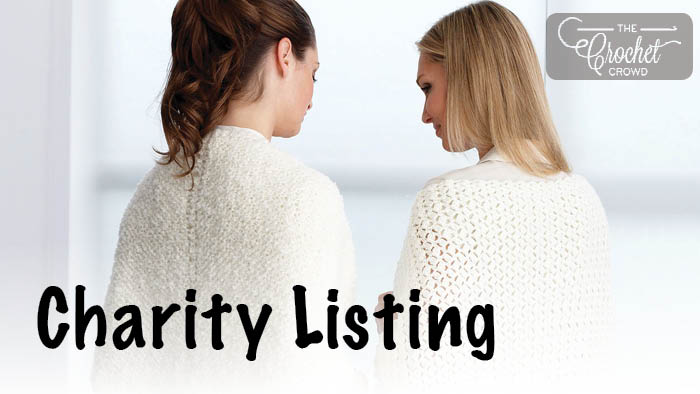 Florida Stitches of Love is an  official chapter of Crochet for Cancer Org. http://www.crochetforcancer.org/
I have been crocheting and helping others for over 25 years. Our goal is to Provide warm comfort to Cancer patients of all ages by making, collecting and donating crocheted/ knitted/sewn items. I also donate to the NICU at Shands Children's Hospital @UF These items are being given freely to people taking treatment for cancer. We ask that you abide by the following when donating your items:
Must be new – never worn
Clean – free of perfume, pet hair and smoke
Placed individually in clear ziplock style plastic bags
Soft yarn is best- cotton, acrylic, silk, fleece or a blend is best. Do not use wool or alpaca as they can irritate the scalp.
We accept baby, children, youth, and adult hats.
Please use patterns that do not have gaps or large holes. A tighter stitch is best so that it covers the scalp.
Be sure to wash your hands on a regular basis while making the caps.

Other Accepted Items:

Scarves
Blankets (all sizes)
Prayer Shawls
Be creative, we accept any type of gift item to give to a person fighting cancer. For example, a crochet pink ribbon pin to support breast cancer awareness.
Yarn, Yarn, Yarn!!!

In warm weather, 100% cotton, silk or a blend is best. In the cooler months a soft acrylic, fleece or blend is good. DO NOT USE WOOL

We accept gift cards to purchase yarn and supplies from the following locations: Hobby Lobby, Michael's, AC Moore Crafts, Wal-Mart, and JoAnn Fabric
We do not except cash, checks, or financial donations
We do consider ourselves nonprofit but all donations are not tax deductible and we do not hold A Federal 501(c) tax exempt status.
Florida Stitches of Love
16042 NW 251st Way
High Springs Fl 32643