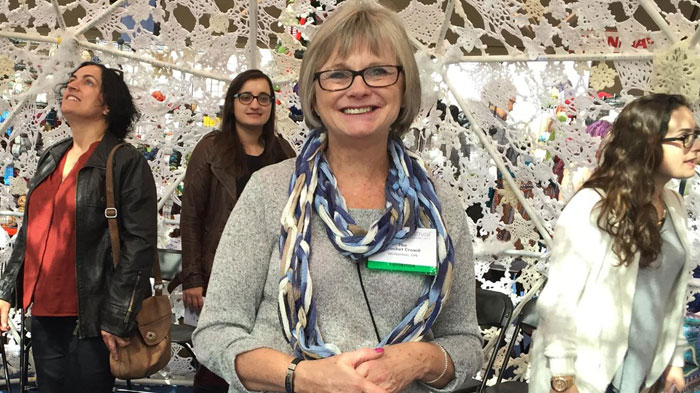 Please Welcome a New Crochet Crowd Team Member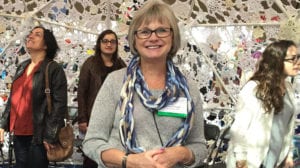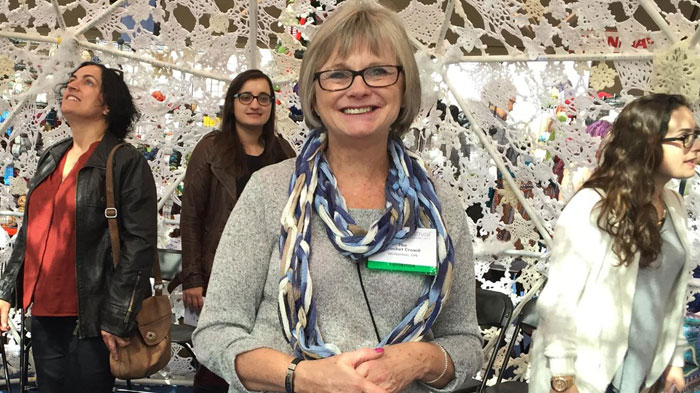 Meet Cathy Lund
We met Cathy years ago when I was doing a presentation for a local quilting group. Never heard of her before but certainly very memorable. Contagious enthusiasm of creativity, infectious laugh and thirst for creative outreach.
There is commonality of all of my team members. Everyone has the personal ambition to help others. Like Laura Jean and Jeanne, Cathy too easily steps up to the plate when others are in need. From her local Knitting Group she attends faithfully to doing community work. Cathy is extremely competitive and it's not uncommon to see her creativity in the local fair for many different creative outlets. Don't get her started about her pies that didn't win first prize last year.
Cathy has a very serious business side to herself. Extremely organized, more than I can ever be but also on the other side, probably one of the funniest women I know. She has the slightest under liners in her stories which make it fun.
You've seen Cathy's articles in the lastest editions of Mikey Magazine plus she has volunteered helping us with items like putting together the Crochet Igloo, Crystal Chandelier and the latest project of helping to pack up the bags for the Alaskan Crochet Cruises.
Cathy is joining the business side of our company. For myself, I struggle with the concept that I am an artist. I love creativity and I let it take over my hours each day. Unfortunately, we have a business to run with real expenses and more. That side of our business, I'm struggling with to stay on top of things. You won't see updates from Cathy on The Crochet Crowd but she is behind the scenes with me keeping me in-line and on the straight and narrow. I forget to invoice people, fill out paperwork and more.
For Daniel and I, we are both extremely creative. It's hard when two people in the house are the same way. Usually one person is good with administrative and the other is great in creative. In this case, we are both on the same side of the teeter totter.
So we welcome Cathy officially this coming week to The Crochet Crowd Team, that makes our team now a group of 5. I had a spell for a few hours a couple weeks ago closing down The Crochet Crowd as I was really overwhelmed, but I realized, I just need to get help and people I know and trust. Cathy is local to us here so it's in-person, real-time communications which is important for being the scenes work that she is involved in.
Example of Cathy's Creativity