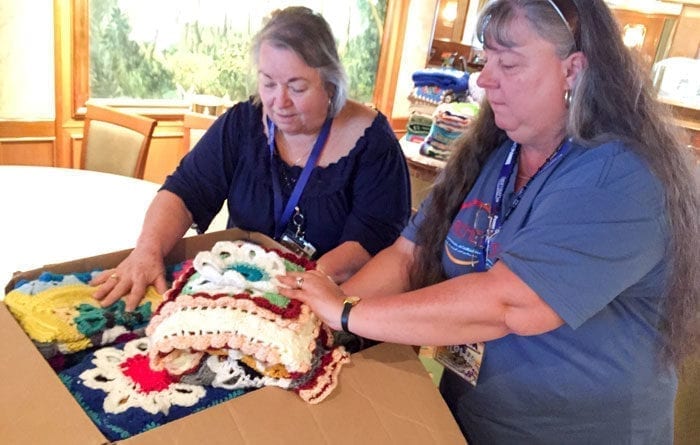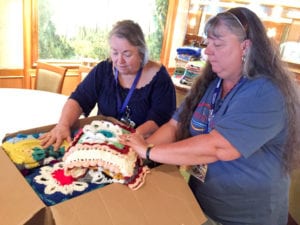 Project Linus Canada
We were really excited here at The Crochet Crowd when National Coordinator for Project Linus Canada, Gayleen Nixon, reached out to us and requested to be placed on our Charity Locator Map.  As most of you probably know, Project Linus is our community project supported by the Crochet Cruises, having a new and fun blanket to make on each sailing.  We use the project and a get-to-know each other way to meet and make new friends as each cruiser will bring along squares that are made ahead of time, then we crochet together as a community to make these blankets to be donated to various Project Linus chapters in both the US and Canada.
Project Linus is a 100% volunteer Canadian registered non-profit organization with a 2-fold mission:
First, it is our mission to provide love, a sense of security, warmth & comfort to children who are seriously ill, traumatized or otherwise in need of a hug. We do this by giving them gifts of new, handmade blankets and afghans, lovingly created for Project Linus Canada by volunteer "Blanketeers". 
Second
, Blanketeers are part of our mission, as well: to provide a rewarding and fun service opportunity for interested individuals and groups in local communities, for the benefit of children.
There are many different kinds of needs, not all of which can be filled by a bureaucracy. When the world goes crazy and a child feels like a speck of dust, the gift of a blanket from someone who made it with love and care, someone who doesn't know the child but knows their need to feel safe and warm, loved and cared for in a life gone crazy, who made this for them to hug and to hold and wrap themselves up in without asking for anything in return, is huge. Huge enough to help these children work with their loss, help give them the strength to pick up the pieces of their lives and move into what lies ahead.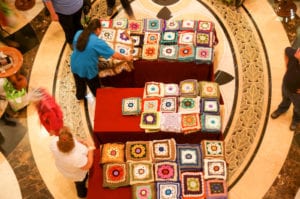 The world grows cynical, more divisive. Epithets are slung back and forth, often without regard for the realities of daily life. Through it all are the children. Mother Nature does what she does, and families, entire communities, may be swept away in mud or water, collapsed and crushed by the Earth, making itself more comfortable. Cancer, homelessness, lonely births and dying too young, life is here and now for children. There is no big picture for them. Through the upheavals great and small, affecting one family or many, people armed only with needles and hooks, yarn and fabric have been knitting, crocheting and sewing useful and comforting things for strangers in places far away, lives far from their own, even if only just across town.
We make blankets for newborns to seventeen year olds. They receive them through partners we establish such as ambulances, pediatric wards in hospitals, Police Services-Child Abuse Units, Children's Wish Foundation, grieving camps for kids; anywhere there is a need for a security hug, we ensure there's a blanket there for them in as many communities as we can create chapters.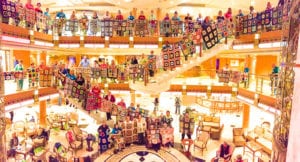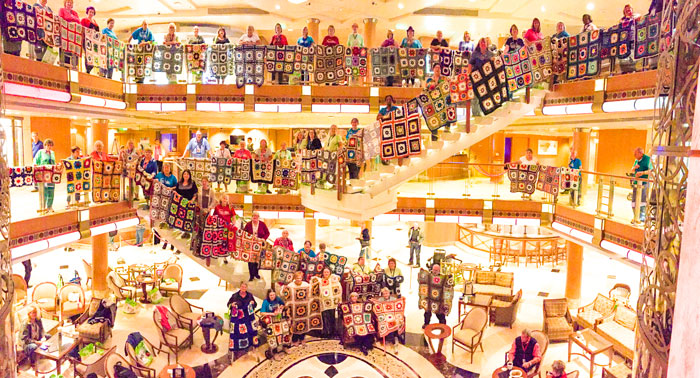 We have chapters all across Canada. There is a map on our website for interested individuals to locate a chapter near you so that you can join this wonderful Charity and help brighten a child's day with a blanket.
PROJECT LINUS CANADA HEADQUARTERS
STONEWALL, MANITOBA, CANADA
Mailing address:
Project Linus Canada
Box 4468
STONEWALL, MB R0C 2Z0