A Rose is a Rose
William Shakespeare said it best, "What's in a name? That which we call a rose by any other name would smell as sweet."
I can't lie, I love flowers!  I love the magnificent colors that nature produces, especially the classic roses.  One of my guilty pleasures is bringing home fresh cut flowers from the grocery store when I have a couple extra dollars in my budget sometimes.
But I really need to crochet more lasting bouquets of colorful flowers so I can have them all year long.  So would my crocheted roses still smell as sweet?  Why of course they would, because I crochet everything with love.
Treat yourself to a Classic Rose.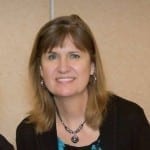 Be creative! 🙂 – Jeanne – The Crochet Crowd