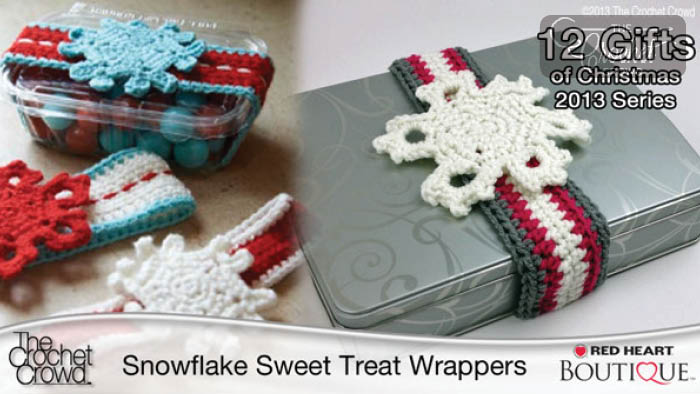 Snowflake Sweet Treat Wrappers + Tutorial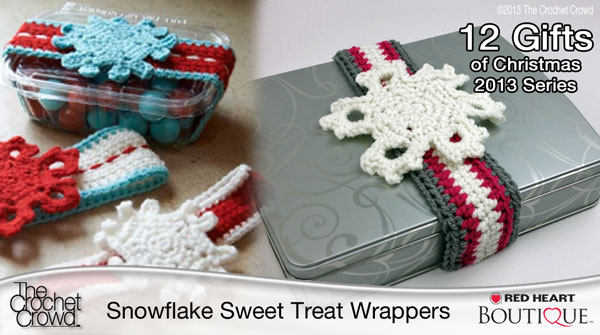 Make a Snowflake Wrapper
Create a snowflake to wrap a box. You may want to add your own special touch to the gifts. Here is the Snowflake Sweet Treat Wrapper Pattern.
More Ideas
I chose this gift due to the saving of the environment from wasted paper. The Snowflake Sweet Treat Wrappers can be recycled year after year. Though the instructions says to sew the bands, you could add a button or touch of velcro to allow the bands to be reused for different size packaging year after year.
The bands can be done virtually any colour and virtually many standard types of yarn. The only limit is truly your imagination.
More Christmas Ideas