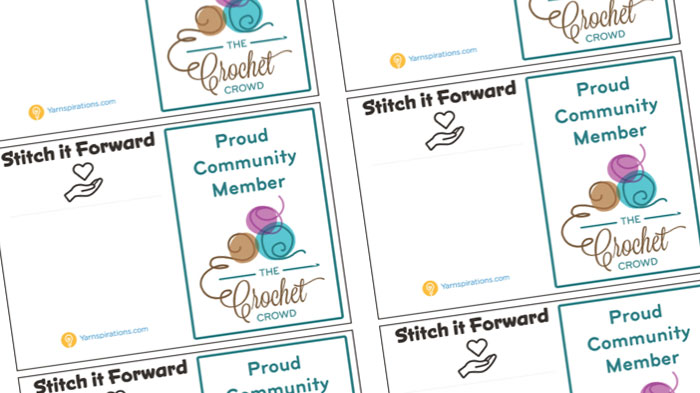 Stitch it Forward Downloadable & Printable Cards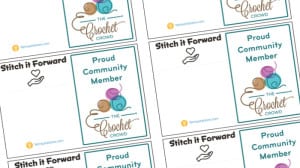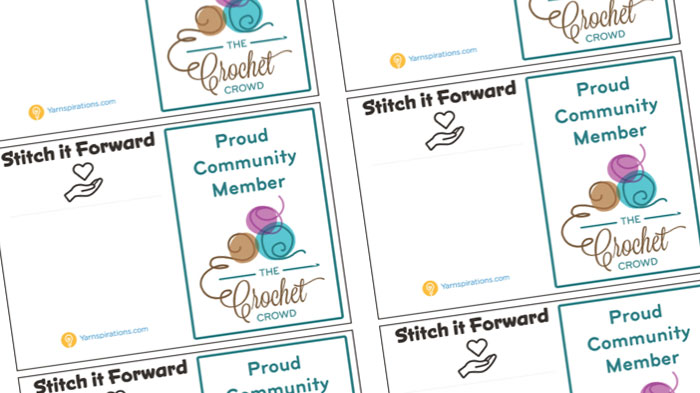 Stitch it Forward Cards
There have been requests to have cards placed inside donations that are customizable for those who are participating in the Feel Good Charity Challenge and for other donations where The Crochet Crowd has inspired projects or the thought for charity.
I have created a downloadable customized card that has 8 cards per regular sheet of paper. You can cut the cards out. I have left you room on the right to apply your own stamp or right your own name/information that can be slid inside the donation package.
This cards is completely optional but is handy for those who would like to have something to put their name on their donations.
Click the Pic Below to Download / Save or Print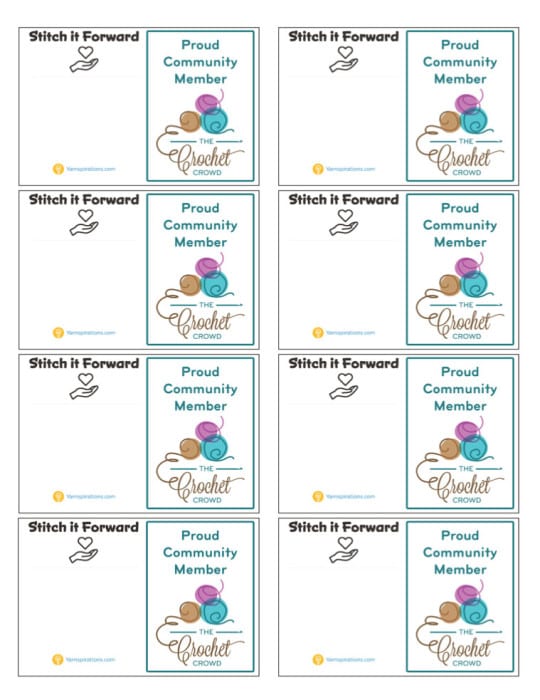 Stitch it Forward Cards. Click the pic to download, save or print.