The Stitch is Right Game Winners
I am so happy to have been part of the development of the Stitch is Right Game. It later became known for the short form 'SIR'.  It came about when Mikey and I brainstormed something together to come up with this interesting concept.  We had no idea if people would enjoy this way of randomly crocheting and yet make a game out of it, but the results were amazing to watch. It was Diva Dan that thought we should do chevrons and waves. After all, he loved the idea playing with the concept of 'colour waves' and brilliantly asked us to come up with a number of 'wave' stitches that would all work together. Honestly looking at the Flickr gallery, there are some pretty amazing SIRs and the stitch waves in all the projects really set this challenge apart from all others! They are just Stunning!
I myself struggle with color and the word random isn't even in my vocabulary, so this game was a lot of fun for me too!  I am half-way through a scarf right now that I think is looking pretty attractive and fun. Even though the puff stitch is a bit of a yarn hog, I love the texture that it creates!
My favorite part was of the game was when the players would land on the "Facebook Photo" space.  Seeing all the different colors and textures every day all over our Facebook wall was so inspiring!  These beautiful projects were turning into unique pieces of art right before my eyes.  The "Good Karma" space was also a way good way to promote a great community spirit.
As part of this SIR Challenge, we created 3 categories to enter in our Flickr gallery into the random drawing for Mikey's generous yarn bundles; scarf, baby blanket and afghan.  If you haven't taken a look through the Flickr album yet, you should as the finished projects are like snowflakes, beautiful and special in their own individual way.
Congratulations to the following Random Winners
The Scarf Category had 55 entries and the random winner is Nancy Richey from Iowa!
The Baby Blanket Category had 90 entries and the random winner is Sara Pearson from Rhode Island.
The Afghan Category had 99 entries and the random winner is Yolanda Hawkins of Georgia.
If you didn't have time to join in or haven't finished your project yet, no worries as the Wheels will keep spinning on the website. Look under patterns on our website if you need to find the wheels.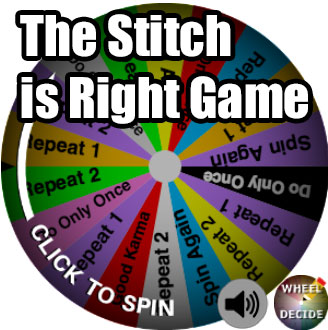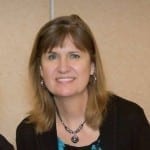 Be creative! 🙂 – Jeanne – The Crochet Crowd