Summer Lovin Crochet Challenge
Summer Lovin Crochet Challenge
Life is better in flop flops and definitely all three of these Summer Loving Crochet Challenge selections would match perfectly.
I've been getting into crocheting more women's apparel lately. Recently, I have filmed all three of these choices for full free video tutorial formats.
Crochet Tunic (light blue) It has an easy to follow repeat pattern with no shaping required. Two identical panels, sewn together at the shoulders. Easy stuff.
Beachy Keen Cover Up (royal blue) Is super quick to make and is a project that extends past the hip line. it is designed to give the person some peek a boo stitches to allow air and sun to flow on through but without giving up personal privacy to do so. It's extremely quick to make. There's a bit of shaping of just three small rows in the shoulders to give it a refined look.
Scalloped Top (yellow) Is a interesting and fancy stitch repeat pattern that comes across as complicated but once you get to understand the pattern, you will realize you will hook yourself all the way to greatness. It has sleeves and the shaping of the neck comes naturally as the stitches do the scalloped look on their own.
Prizes x 3
We have three prizes of 30 Caron Simply Soft Yarn Balls by Yarnspirations for this summer challenge. Each completed top, cover up or tunic you do is considered 1 entry. So you can do more than one or do multiples of the same pattern, that's up to you.
Pictures received will be organized by the pattern and each design will have one lucky draw.
To the winners, we will provide free shipping if you are awarded the prize.
Free Patterns and Tutorials
Crochet Tunic
Click on the picture to access the free pattern, tutorial notes and any other resources I provided such as free tutorials for both right and left handed crocheters.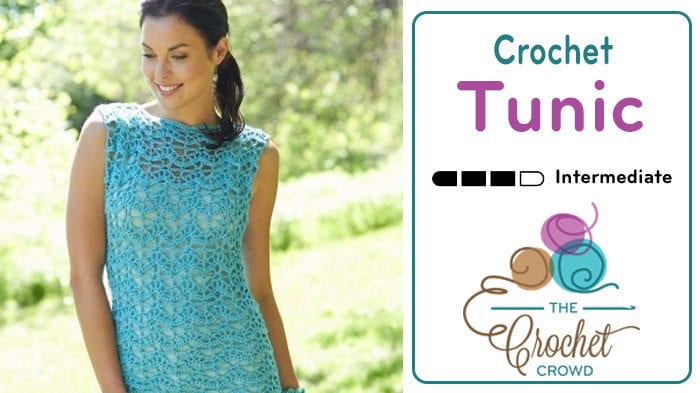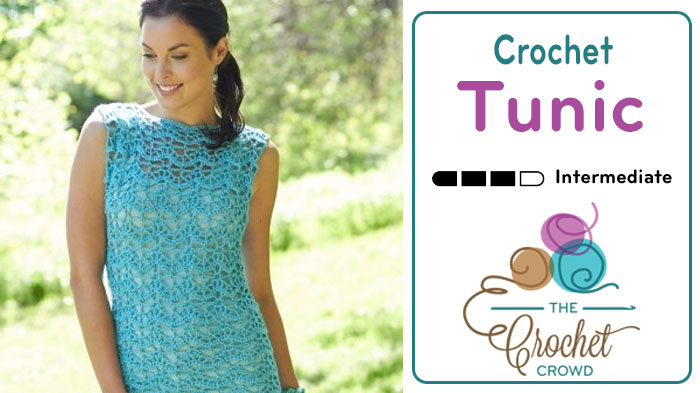 Beachy Keen Cover Up
Click on the pic to access the free pattern and video tutorials for both right and left handed crocheters.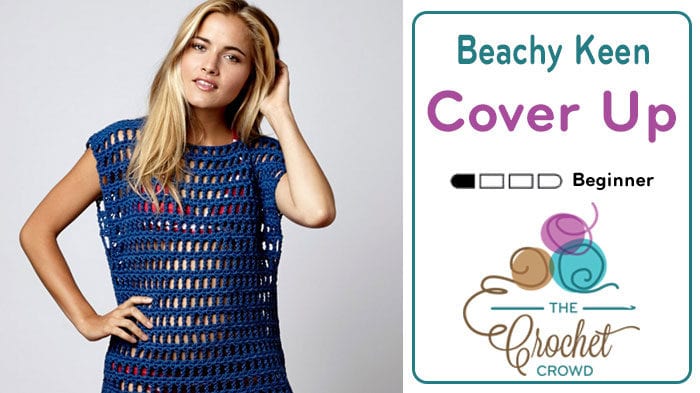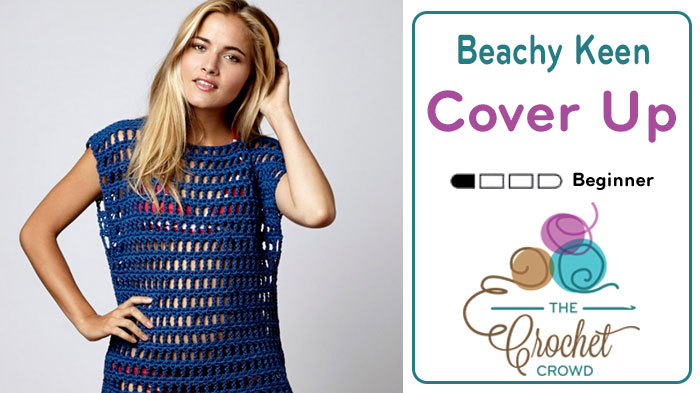 Crochet Scalloped Top
Click the pic to access the pattern and free tutorial for both right and left handed crocheters.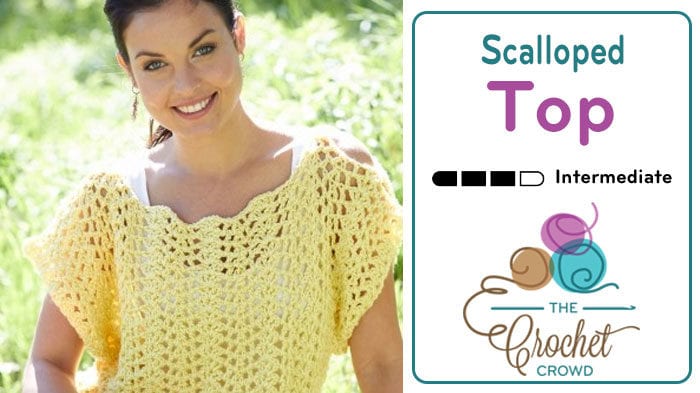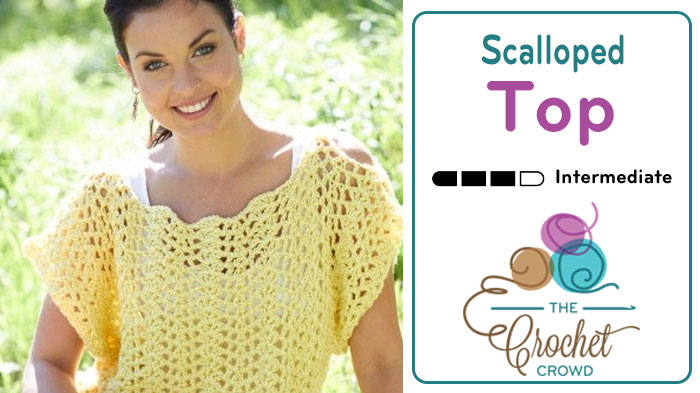 General Guidelines
There is no sign up required to participate. Complete the project and email your photo when you are done. This challenge is open to all Crochet Crowd Community Members. If you are a member of The Crochet Crowd, you may participate.
You may use any yarn you wish. You may substitute your yarn for any brand or colors that you desire. You may create any color scheme. Use as many or as little colours as you prefer.
You may do as many projects as you wish. If multiple entries are identical, a picture showing the projects together to prove their are multiple must be included with your submissions.
We require your photo to show the entire project so we know the entire project is done. The project must be showing all of the project for us to count rows in the picture to ensure the projects are complete. Ensure your project is completely finished with yarn tails and etc not showing. It's like giving it out as a gift, we want to the see the photo showing as if you were gifting us the finished product. This way we know you are completely done.
Two of these three patterns have been around for a few years. The crocheter must have completed this pattern as is. The work of making these projects are fair and equal to all, even if the crocheter has already made one or two of them before this challenge was created.
If you are changing your hook size, we are still looking for the pattern to be the same. For the projects, it just will mean you will have to do more stitches to get to the finished sizes if you are substituting for a smaller hook.

The projects must be the same stitching as indicated in the pattern. Do not disqualify yourself by changing the pattern stitching. Submission of a project equivalent to the project but isn't the same will not be accepted.
Crocheters Choice: After your pattern instructions are complete, you may add embellishments, borders and etc to the pattern to push your creativity further.
All photos must be submitted during the challenge time frame only. Entries after this due date will be accepted for our gallery but there are no prize giveaways after the deadline.
Your Choice: Post your finished project on The Crochet Crowd Facebook Page to show everyone your finished work so we can drool over your creativity.
When you email your finished photo to us, we respect your privacy and will only post your first and last name on the picture in our gallery with the photo so we can identify the winner at the end.
Featuring on Facebook is dependent on you. We do not upload your emailed photos to Facebook. You have to do that yourself if you want to Show N Tell your creativity.
One random choice for each will be made at the end to select one winner. It's a lottery system and everyone has a fair chance to win.
We are not responsible for undelivered email and/or late entries to qualify for the prize.
Due to the countless technology platforms and services, we are not responsible for any of our challengers if a mobile devices or technology that isn't compliant to being able to read our website, view our videos and/or get access to the free patterns.
All applicable federal, state and local laws and regulations apply. Void where prohibited or restricted by law.
Please verify your entry is in our gallery prior to our draw. We need up to 4 days to get your entry into our gallery. We upload it ourselves as part of our review process. If you do not see your entry, we most likely haven't received your email. Do not wait until after the draw to check if your entry is in. 
This is intended for a fun community challenge only. We each are deserving of the highest praise possible for our own creativity. Let's have fun.
How to Submit
Please read the guidelines below to understand what we are looking for.
Send your photo to us through email to inquiry@thecrochetcrowd.com.
Use Subject Line: Summer Lovin

In the email leave us the following information.

Your Full Name
Your Mailing Address

We will not be adding your name or email to our database.
We are accepting entries from June 20, 2016 – August 31, 2016. Winners will be drawn Sept 15, 2016. (Entries submitted between August 22 to Sept 10th will be delayed for entry to the gallery. Mikey is on the Crochet Cruises for first week of September and will need to catch up and review entries.)
Submission Galleries
We require at least 4 days of processing time to accept, review and enter your pictures into our official galleries. Unfortunately, due to things we cannot understand, we don't always receive emails as our server may not receive your email and/or emails can get lost in cyber space. In the event after 4 days you don't see your entry put into our gallery. Kindly email us back with the picture once again. If your entry doesn't qualify, we will contact you. The chances of your picture not in our galleries is most likely your email not being received.
Submission Galleries (Showing Processed Photos)
Random choice winners will be selected from these galleries.