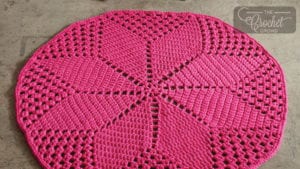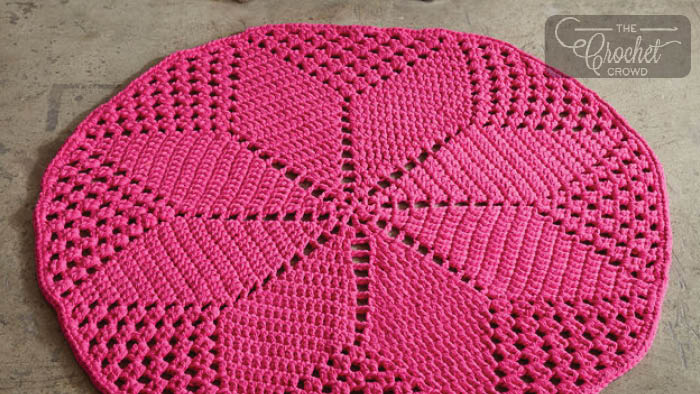 Crochet Daisy Diamond Rug
I made one of these Crochet Daisy Diamond Rug Patterns for our cats. Cats are attracted to circles and we strategically placed this in our home. I made mine with T-Shirt yarn that was about the same thickness as 4 plies of Lily Sugar'n Cream yarn put together for the thickness.
Riverstone loved her rug. Her safe spot to sit and keep off the cold floor while keeping an eye out for us.


More Rug / Mat Ideas
The pattern is really easy to follow and there is a diagram to use as well. The tutorial shows you the diagram and things to look for.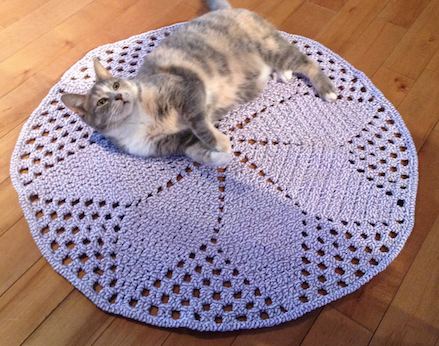 Video Demonstration
Afghan Pattern Ideas