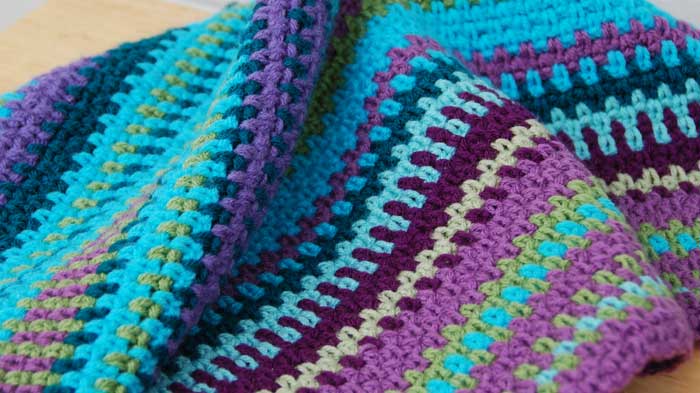 Temperature Blanket – First 3 Months
First 3 Months with My Temperature Blanket
So how many of you are still working on your Temperature Blankets for 2016?  I am all caught up for the first 3 months of the year including all ends are woven in.
My blanket is done in Moss Stitch.  Mikey recently did a video of a Moss Stitch Scarf that you can take a look at if you are interested in this easy single crochet stitch.  My blanket is 22″ so far, so looking at a finished piece just under 7.5 foot.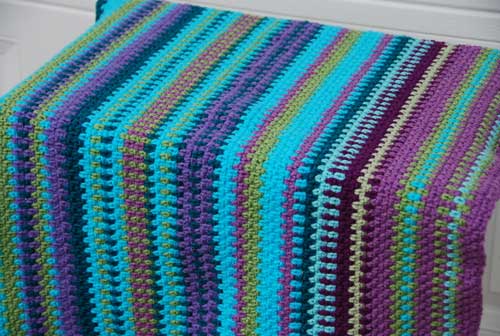 I am doing my daily high temperature of whatever city I am in that day.  So I've already used all 8 of my colors because of the hot weather during the Crochet Cruise.  I love that I have a historical memory in this blanket of some of my favorite days of this year already.  I see those 2 rows of color and remember those beach days in Jamaica and Labadee.
Post photos of your Temperature Blankets on our Facebook wall.  I'd love to see how everyone is doing so far!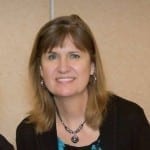 Be creative! 🙂 – Jeanne – The Crochet Crowd