Reading Time:
4
minutes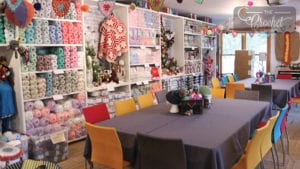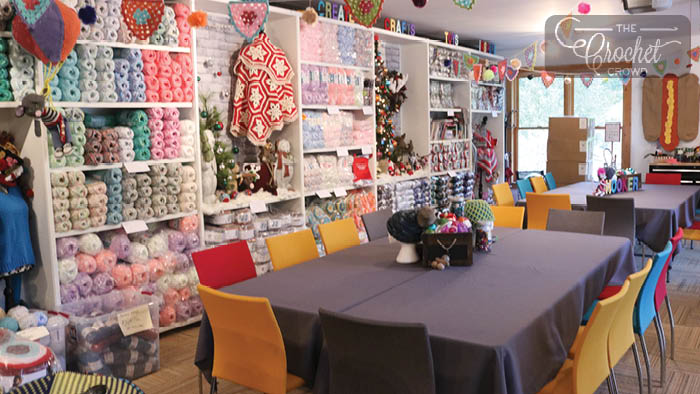 The Crochet Crowd Studio
Our second year of the The Crochet Crowd Studio is scheduled to open Wednesday Evenings starting April 17th, 2019.
Last year was our first year. We were settling into our space and purchased yarn to begin stocking our shelves. In the time we were open, we had just handful of brands available. I was attentive to what you were looking for and the level of yarns to pay attention to.
For our grand opening for 2019, we will have 6 pallets of new yarn products. Where I am I going to put it yet? Who knows! We will figure it out. I had a few criteria based on our location and volume of visitors:
Don't buy excessive amounts of inventory. Buy much lower quantities but more selections for colours.
Keep products sold in bulk at clearance pricing.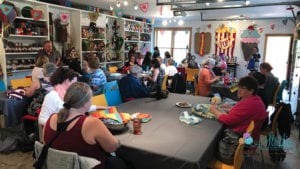 Yarn Products
We will have 40 unique brands of yarn to choose. With all 40 brands, there are 220 unique choices. In some cases, we have purchased the entire colour selections of a brand. Availability of what I am about to buy is limited as we want to continue with our clearance level pricing. 
Bernat Blanket is coming in pairs pre-wrapped. So Bernat Blanket will be sold in pairs for 2019. For the balls that are not pre-wrapped, in pairs. It is still priced to buy 2 for ?.
Sock Yarn was hard to buy this time around. I could only get 3 colours and just a small quantity.
We have a wide selection of Patons Classic Wool coming in as well. Again, sold by the bags and not too much.
The Ultimate Goal
My ultimate goal is to provide a lot of choice but not have to buy a lot of anything. I am guessing the Bernat Baby Sport will be hawt. I have a huge selection of colours with a few balls each of the self striping yarns like Bernat POP!, Bernat Softee Baby Stripes, Bernat Softee Chunky Stripes, Bernat Home Bundle and more.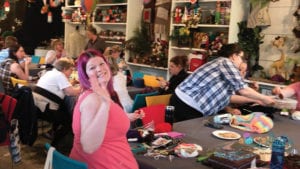 Hours and Operation
The studio is only open in Spring on Wednesday Evenings from 6 pm – 9 pm. Our local stitching group is also on hand stitching away. Our studio is not a full-time location. The Crochet Crowd is a cyber business and requires our full-time attention. To keep our prices as low as possible, we are open for a limited time to keep our operational costs as low as possible.
We have a dedicated Facebook Page for the Yarn Studio. Please note the messaging on the page is open but the response is really delayed. We are unable to answer messaging while the studio is open as it doesn't work on my cell phone.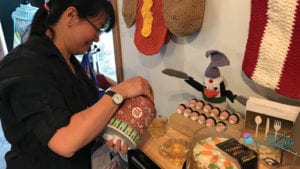 Please Know In Advance
Our studio is a studio. It's not a retail store. Meaning, the studio is designed for comfort for yarn lovers to sit and play. We have light music playing in the background. At times, complimentary coffee or tea may be served. Usually, the visitors may bring snacks or drinks to enjoy while having a stitch social.
Please be prepared to remove your shoes when you come inside the studio. The floor is heated. This will keep our carpet fresh and clean for everyone to enjoy.
If you are shopping, please bring your own shopping bags if you wish. We may have boxes for those who really want to take a whack of products. Most of the yarn is already bagged up from the manufacturers already. By you supplying your own bags, it's an added cost we don't have to tact onto the pricing to keep the prices as low as possible.
The Studio is NOT equipped with WIFI services. We do not have access to a computer or have the ability to print patterns.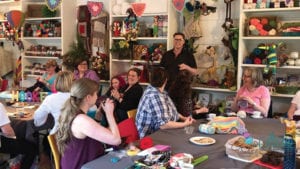 Pricing and Payments
We are in Canadian Dollars, for obvious reasons. For those international guests passing through. We use Square and our system sometimes struggles with credit cards or banking debit cards from credit union based financial institutions. We charge 15% Harmonized Sales Tax and maintain inventory control. Prices are not negotiable, the pricing is designed to stock up and save.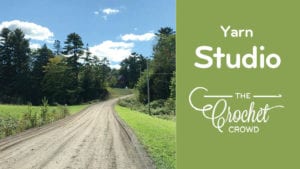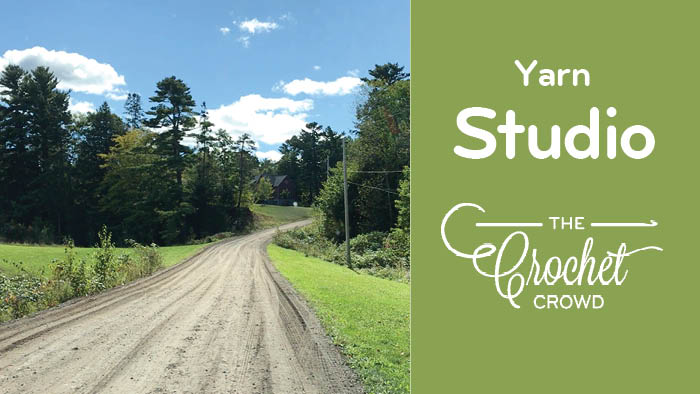 Location
9882 Highway 1, Greenwich, Nova Scotia
For GPS, use 9882 Highway 1, County of Kings, Nova Scotia
From main 101 Highway, Exit 11, go north towards Port Williams / Canning for less than 1 km. Turn left onto Highway 1 and we are less than 1 km on the left hand side at the bottom of a hollow. Signage is on the road side. Drive up the long laneway, turn left at the fork in the laneway and the studio is on the left.
Find on Google Maps under The Crochet Crowd.