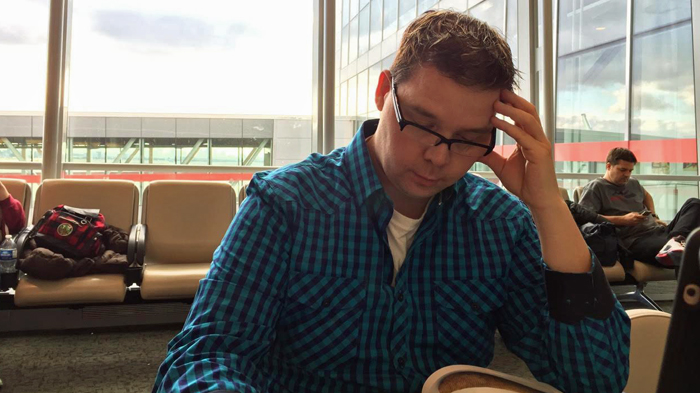 Been Thinking A Lot about Reality TV and Crochet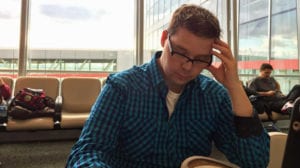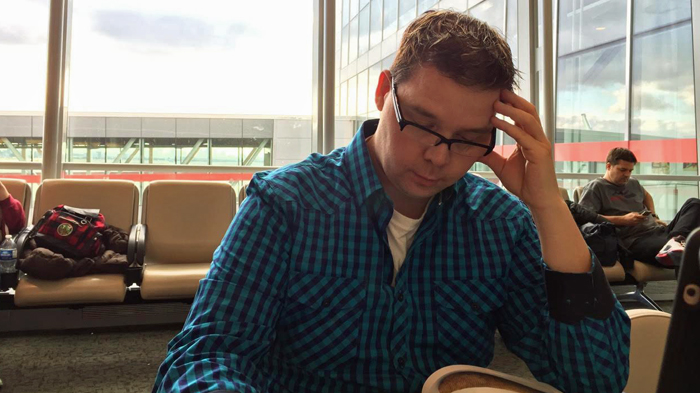 Does Reality TV Have Any Business with Crochet?
I grew up in a world of 2 TV Channels and crafting was our source of entertainment. I'm now 45 years old. My first sense of reality TV was Big Brother and I got hooked into the first season. It's all what people talked about at work. It's hard not to get hooked into someone else's drama. There's something strong about being 3rd party to someone having a mental breakdown… for the sake of entertainment. Humans turning primal instincts of jealousy, revenge, anger and vulnerability. Today, I cannot say I dismiss reality TV but it's certainly not my go to sense of entertainment today.
My age generation remembers The Cosby Show, Family Ties and if I was lucky enough, to be allowed to stay up to watch Cheers. When you think of these shows, they are very different in entertainment than today. Think about graphic situations, language and topics.
What turned me off of reality television was actually something I saw on Dr Phil, which had nothing to do with reality TV. Oprah was doing it for a short time frame as well. They were showing previews of the shows coming up. Shocking reveals and sensationalism. When you actually watched the show,  you realized you were duped to watch the show an realize the surprises and the reactions of the hosts and audiences are not in sync with each other. Through editing, they made the host look like they were asking a question, the answer given and the everyone in the studio is shocked. So, of course, you are hooked into watching drama unfold. But through editing, what you are shown to lure you watch the show, didn't actually happen. I realized that reality tv isn't so reality. It's engineered and manufactured.
Daniel and I just watched a season of a reality show. The show isn't important but it prompted the conversation to think about crochet from a reality point of view. In fact, we've come up with scenarios to run a show. We strategized, conceptualized and even laughed through some of our verbal planning. But then we hit a block… a block in which I believe is too taboo to cross. 
The problem with today's television is the need for drama and sensationalism. Without the drama, shows don't catch the interest. There's not many shows about feel good stories. In fact, people would get bored of it pretty quick. Our sense of entertainment and addiction to watching certain shows is based on the adrenaline of watching.
Behind the scenes, the major players of crochet that crocheters know as far as designers, personalities, bloggers, YouTube hosts and others people are far and few between. There's not a lot of outside interest in this particular genre of crochet. So it's rare for anyone in this industry to become a celebrity status that is recognized outside the crochet world. For me, does it bug me… absolutely not.
Damages of Being a Celebrity
For me, crochet is so intertwined into my life for personal hobby, personal well-being and is part of my job. I love my job and for something like the term celebrity isn't something I like to define myself as. Do I want to be a celebrity, I can honestly answer that to say No.
In the past year, we have been offered an opportunity to turn ourselves into celebrity personalities. Just the thought of it made me extremely uneasy. I build The Crochet Crowd for the need to connect with people. To establish a global community for a specific niche audience. The need was mine to have this type of community. To elevate myself to a celebrity status seems like I have sold out my values of what I created The Crochet Crowd. I laid in 1000's of hours of labour, put up with abuse from people wanting to target my personality, life and much more while trying to teach crochet. I've learned so many lessons, I can sure I could write a book. On the flip side, I have met some absolutely fascinating people, that's the community members of The Crochet Crowd. I have cried when someone I haven't met has died but was a key supporter of others in our community. I have laughed along with others who laugh at their own mistakes. I have rallied when one of our community members was feeling down. Most importantly, I have done my best to acknowledge as many people as possible for their creativity. You cannot buy that… you have to want it and put others before yourself.
I love being part of the work of blog building, programming, video creation, social interaction and much more. As you get bigger in personality, you devote less time to what made you unique. You spend less time talking to the crocheters who support you. So you are elevated by social status but can elevate yourself right out of why people turned to you to participate in your community.
I see people who are build up, turned into celebrities… and when the public gets a hold of them which leads to news stories and so much more, you see people get ruined. Not just career wise but also personally to decline in every sense. I don't want to go down the road because the road seems so obvious based on what we can see happens to people.
What Was Our Block?
We came up with many scenarios but all of the scenarios lead to the same outcome. Someone is mentally hurt with the course of the reality series we have discussed. In order to get the drama, you need to create a situation for a participant that is outside their comfort zone. This out of comfort zone creates the story line and what will lure people to watch. Unfortunately to get that, you need people to have a shock factor, emotional break down and a whole mess of emotions.
I compare it to watching a reality show of hoarding. You are shocked by what you see. You are emotionally bothered. You question the guest on the show. The hoarder has an intervention and has severe mental breakdowns in the effort of trying to throw anything out. As a viewer, you want to see their lives being fixed up and better organized but our wishes don't always match the guest. You see people fall apart what you think is an insignificant item that is being thrown out, but to that person it is the world.
The CEO of JOANN, Jill, says it the best. It is something to do with "Crafting is the holistic journey of a person in their life." Meaning, most of us are crafting for reasons beyond the enjoyment of the craft.
I was reading a comment earlier this week that prompted this blog today. The person was stating that it's almost insulting that people are assuming that crochet is for people who are in need of something in their lives. Why can't it be something out of enjoyment? It made me think about that in great detail in my mind.
Crochet has the ability to lift spirits. It gives us goals. It has a sense of accomplishment. It can be a charity builder. It can be learning that lasts a lifetime. For others, it's just filling in time enjoying something they are passionate about. So crochet has a full spectrum of people.
The road block is the yarn itself. When a crocheter buys yarn, and this is my own opinion. I believe the crocheter is making a very personal choice. You see it on social media. Someone will claim they hate a certain colour or brand. Others will quickly defend the brand or colour. It's personal. The choice of moving the yarn from the shelf to the cart is based on personal desires.
I'm the everyday yarn crocheter. I won't apologize for it. I love inexpensive and big ball yarns! It's why I enjoy being sponsored by Yarnspirations. Daniel, on the other hand, loves higher end yarns. However, he doesn't crochet as much as I do. So the costs for him to always play with that type of yarn wouldn't be easy on our bank account. So you have to have balance.
Our thoughts involved going into people's homes and seeing their yarn collections. Like "What Not To Wear!" The hosts critique the crocheter on their choices of yarn or colours. The host may ever critique the craft room, set up, cleanliness or even worse, the skill level of the crocheter.
So the hosts send the crocheter over the edge of emotional roller coaster by mocking them. Then asking the crocheter to part ways with yarn they will never use. In a way, downsizing their collection. The crocheter has more emotional breakdowns as the purchases they made were so personal.
In the end, the hosts comes in and saves the day with new organizing units and all new yarn collections featuring the latest colours and more. So they have a fresh start to crochet.
While the ending of the show is something I would love to do, I wouldn't want to be part of the show where I am condemning a crocheter for their choices of yarn. Nor would I want to be a host that has to ridicule a guest for my own vantage point of being popular. It's not something I would want. It's different from live, unedited versions of when I film people in public verses something like this. It's light hearted and fun. We've had a ton of laughs but in a show like this… someone needs to get hurt in order for the show to survive. While it could make great reality TV, my personal truth is that I prefer to build up a crocheter's self esteem and it can be done, we've proven it, without having to destroy their mindsets in order to do it. It doesn't make for sensationalism TV but it means and touches just as many lives through action, not necessarily in your face entertainment.
So, in the end, we decided that Reality TV and Crochet are not best friends. While we can still film in live events as we meet people and crocheters, just like you. I would rather talk to a crocheter about their goals and ideas verses taking their ideas and stomping on them.