Beginning 2023 is the new format of Travel with The Boys with Mikey and Diva Dan.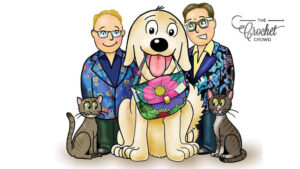 To help reduce costs, the Crochet Cruises format will retire in 2022 to make room for another way for crocheters to travel. As a group and cutting down expenses and pre-travel arrangements.
There will no longer be a conference program so that our activity fee for the Crochet Cruises format can be eliminated. This simply means, bring your own balls and projects to crochet during the 'off moments' during the vacation.
---
Do we book through your agent?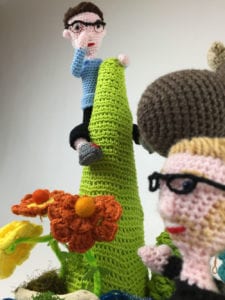 Yes please.
Group arrangements will still be made where our bookings will keep us together as a party during the event.
There may be special arrangements just for our party which may require you to have special tickets to attend that are offered by the tour operator.
Do we book our own air flights?
Yes, just like Crochet Cruises, you will be booking your own air flights as some travellers will not require airline tickets.
Pre-event hotel stays?
Generally speaking, Sherry usually arranges one hotel where we can meet up. This an extra charge but usually she can score a corporate group rate pricing that will be cheaper than if you book on your own.
How are cancellations handled?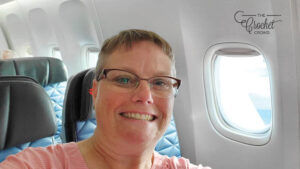 Through Sherry but keep in mind some events may not be fully refundable. The contract is arranged between you and the tour operator through our agent. As deadlines come up, percentages of refunds may change.
How formal will these events be?
Not formal at all. The goal is to enjoy, kick back with like-minded friends while on vacation. Yarn brings us together as a group and it's the stories we share that bind us together.
Any other questions?
Sherry will be able to assist you with questions you may have. She prefers you email her so the conversation is documented or so she has time to look up answers. She may opt to call you or you can call her during regular work hours as well. She works in the Eastern Time Zone.
---
Agent Contact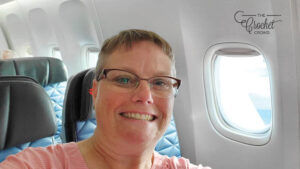 Sherry Leybovich ECCS, LCS, CTA. Sherry is in Florida & works on Eastern Standard Time Hours.
Toll Free 888-464-1827 ext 101
Local (Florida), 813-657-0844, fax 813-657-0854