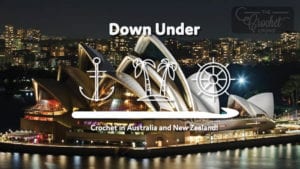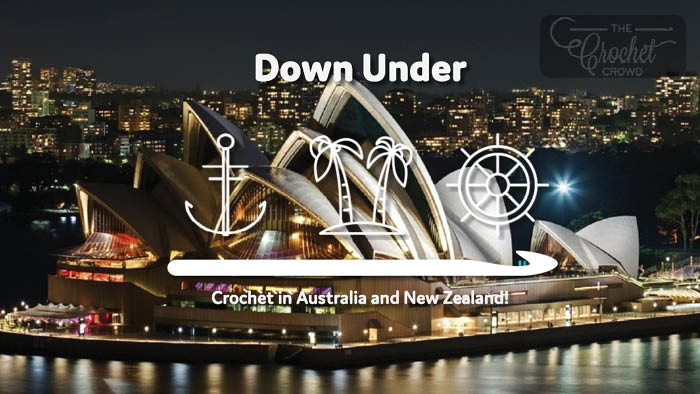 Mikey and Diva Dan's trip starting from Sydney, Australia direct to New Zealand back to Sydney departs on February 19, 2023 and returns back to Sydney on February 28, 2023.
Travel with The Boys is our latest concept of crochet travel as a group without the formal classroom settings with our regular crochet cruises. With Crochet Cruises, we had an activity fee because we have to purchase so many things and do advance arrangements. Travel with The Boys is travelling along with us, at a relaxed pace where you bring your own yarn and projects without us having to purchase so many things in advance to host.
This event doesn't require us to charge an activity fee. So this immediately cuts the travel expenses per guest by several hundred dollars each. However, you still need to book with our agent to ensure our entire party stays together in the booking arrangements.
You will simply meet us there.
This is a BYOB (Bring Your Own Balls) and come along for the journey. The cruise will have a safe-zone to do stitch socials throughout cruise.
We have found travelling with a common interest, such as crochet, is an instant friendship maker and conversation ready to burst. We are not known for being the quiet little stitching group on board.
You should expect innuendo language, bursts of laughter and feel like a kid moment during the adventure. We may be getting older, but we are sure as hell ain't dead! Let's enjoy a trip together.
This a two-part journey where you can opt to do the cruise or do a pre-cruise land tour that is immersive in culture.

---
We have a Second Cruise Booked for 2023
If this is too much travelling, we do have a smaller trip booked for December 2023 in Europe with Christmas on the Rhine River Cruise.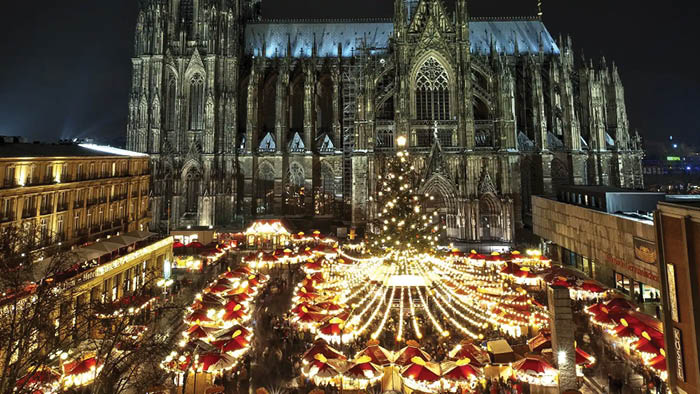 Now back to Australia and New Zealand below.
---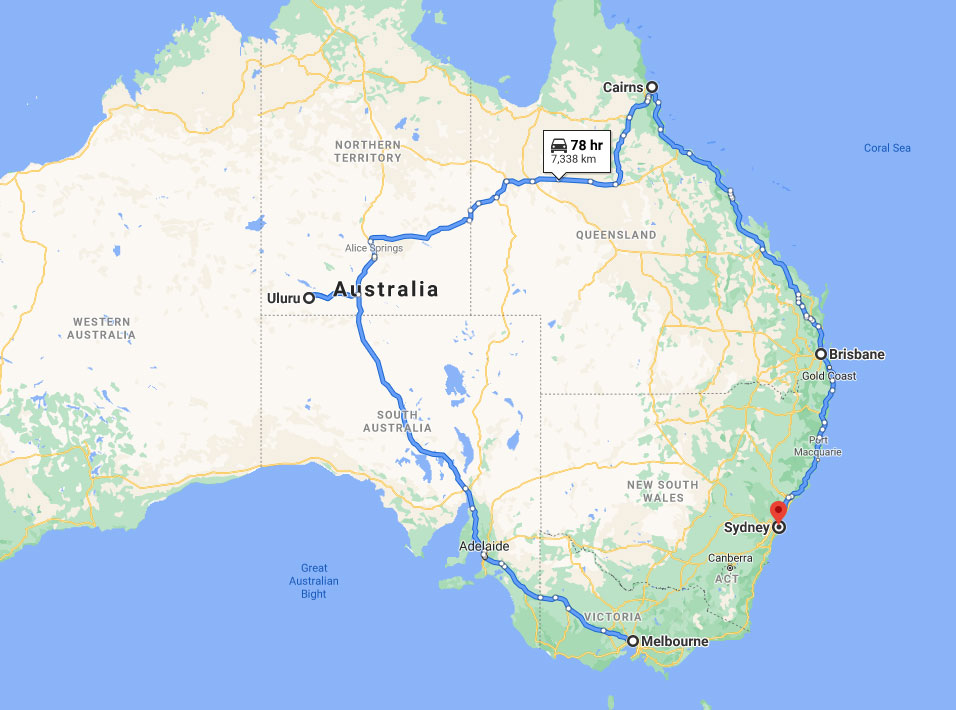 The option of a 2 Week Land Tour Prior to Cruise
For those like us, who've never been in the southern hemisphere. Sherry, our agent, is arranging a 2-week pre-cruise land tour that will blow your socks off. If you are going to fly all the way to Australia, why not see Australia itself for 2 weeks as the cruise focuses on New Zealand. 
We will be updating this on the private travel group if you have booked a cruise so you have first options if this is of interest. We are not ready. 
We will be starting our journey in Melbourne, Australia and go on an adventure of a lifetime to even snorkel in Great Barrier Reef and the Australia Zoo that is run by the Irwin Family. Including going to Uluru (large rock formation), Cairns, Brisbane and several stops in between the locations then finishing off in Sydney where the rest of our party will be to meet us to board the cruise ship.
For those continuing on to the cruise, you will bring your cruise luggage with you. There will be stopping points throughout the 2 weeks of this adventure to do your laundry. So it's best not to overpack.
Special Notes:
This trip is unique as it includes buses, trains and even small aircraft to jump us 3 hours by plane to Uluru.
It will require you to walk distances.
You will be dealing with various temperatures such as the heat in the outback.
You will be getting up and down on various transportation and sitting in various sizes of seats.
Hotel stops for each evening are arranged and you will be constantly on the go.
You will need to negotiate steps and uneven surfaces throughout the tour.
You will not be able to use scooters or walkers for this adventure and need to keep pace with the group. The cruise portion of this is friendly for scooters, walkers and special needs if you require them.
This is a heavy itinerary of truly seeing Australia and you need to be mindful you are travelling with a group of people. Your honouring of meet-up times is critical.
Melbourne, Australia
Uluru, Australia
You are overnight in Uluru to really capture this moment in time. Enjoying the Sounds of Silence Dinner with Uluru in the backdrop. Music and more.
Cairns, Australia
We will be boarding the Kuranda Scenic Train for an amazing journey through hand-cut tunnels passing over bridges and seeing waterfalls.
Brisbane, Australia
Sydney, Australia
It's 2 weeks and boy, oh boy, will you see a lot. The adventure will bring us to Sydney and officially finish the day before we depart on board the cruise ship to New Zealand.
Arrangements are still being made. Just know it's coming and an option. Daniel and I will be doing this tour as it's a once in a lifetime.
---
Celebrity Eclipse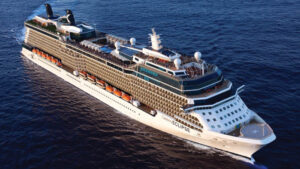 Celebrity Eclipse will be our floating resort to whisk us away to New Zealand. For those who have travelled with us onboard Celebrity Reflection or Celebrity Silhouette, this is the sister ship of this design.
We will have early dinner seating with our group pooled together.
Sherry will be arranging the conference space for places to meet and stitch to share your adventures with others as we travel. This is a heavy port cruise, meaning, we are stopping each day once we get to New Zealand for a fresh new adventure daily.
Cabins
Cabins have been secured for this ship in various levels of cruising. This will allow you to choose the type of cabin that best suits your budget. If you are needing a special needs cabin, be sure to consult with our agent as there is a limited number of them on-board the cruise ship. They cannot be reserved by our party in advance and sold on a first-come, first-serve basis.
Putting a downpayment on your cabin choice will secure your spot. We are not looking to making this a super-duper cruise event. It's a relaxed cruise environment.
We don't dictate the type of cabin you must take, so you will have options. Cabins are sold as if two people are staying in the cabin. This includes passengers who are travelling alone.
I caution you on securing a roommate of someone you don't know or don't know well. You will have 12 nights with this person in shared quarters.
Having 3 or 4 people in one cabin is really tight, especially for luggage being emptied and stored. Not all cabins can hold more than 2 people. Consult with Sherry if you have any questions.
Take a tour of the Celebrity Silhouette, (one of our videos) as this ship is a sister to this. There are small changes between the ships but the layouts and ambiance are the same.
Times and locations are subject to change.
02/16/23 – Sydney Departure at 6:45 pm
02/17/23 – At Sea to New Zealand
02/18/23 – At Sea to New Zealand
02/19/23 – Milford Sound, New Zealand – Cruise Through
02/19/23 – Doubtful Sound, New Zealand – Cruise Through
02/19/23 – Dusky Sound, New Zealand – Cruise Through
02/20/23 – Dunedin, New Zealand
02/21/23 – Christchurch, New Zealand
02/22/23 – Wellington, New Zealand
02/23/23 – Napier, New Zealand
02/24/23 – Tauranga, New Zealand
02/25/23 – Auckland, New Zealand
02/26/23 – At Sea to New Zealand
02/27/23 – At Sea to New Zealand
02/28/23 – Sydney Arrival at 6:30 am
---
New Zealand Cruises in General
Note, you are not stopping at all locations shown in the general overview video.
Milford Sound, New Zealand
Doubtful Sound, New Zealand
Dunedin, New Zealand
Christchurch, New Zealand
Wellington, New Zealand
Napier, New Zealand
Tauranga, New Zealand
Auckland, New Zealand
---
Optional – Breaking Flights Up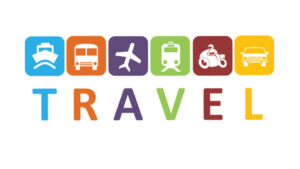 You will need to factor in your flight costs to get there. Not everyone in our party is flying from the same location and our Australian friends may not need a flight to get to Sydney.
Daniel and I are planning on stopping in Hawaii on the flight out to Melbourne. The distance with connection time to stop in Vancouver before going to Australia is about 20 hours. Then stop in Hawaii to rest and then do the remaining of the flight to Australia.
Flight times in total from Nova Scotia to Melbourne is about 30 – 40 hours with up to 4 connection stops along the way. Stopping in Hawaii will break it up and allow you to partially adjust to the time change.
You may not handle time change well, like Mikey. So you may want to fly into Melbourne days earlier to adjust your time zone in your body. We have seen cruisers come from Australia on the Crochet Cruises that are exhausted midday as they haven't fully adjusted to the time zone as they arrive just before a cruise departs.
You may want to do this on the way back to break up your flight or be a super trooper and do the entire journey.
Please factor in that you will be crossing date/time zones as you travel. Daniel and I have gone to Europe and didn't factor in that our plane would be arriving a day after we thought we would be there.
You can google for travel fees now to get an idea for pricing.

You have options to do monthly charges leading up to the due date if you prefer to break up the cost of the cruise into chewable payment sizes. Please consult with Sherry. Sherry can be reached at 888-464-1827. She lives in Florida, USA and is operating on Eastern Standard Time. You can email her through her website here. or use the same email address of [email protected]. 
If you are from Australia or New Zealand, please contact Sherry ahead of time for Currency change over. For everyone else in the world, this is sold in USD.
If it is unsafe to travel when this comes around, this trip will be cancelled. 

We will not know the Covid-19 restrictions until we are closer to this date. However, based on today's current data, March 22, 2021, you will most likely require proof of vaccination before visiting Australia, New Zealand or boarding the cruise ship. This is not our rule. These are the guidelines of the countries and Celebrity Cruise Lines.