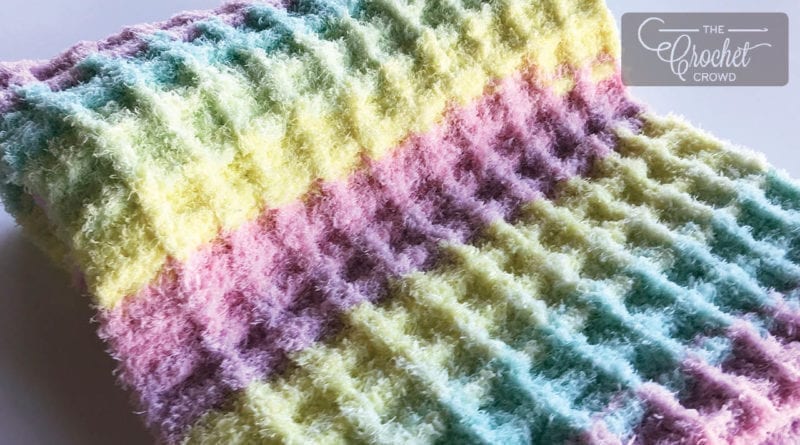 Baby Waffle Blanket + Tutorial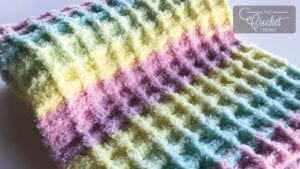 Baby Waffle Blanket
This 32″ x 32″ Crochet Baby Waffle Blanket was a two nighter project in front of the television to complete.
It's an easy level project but for absolutely new beginners, you may struggle with identifying the chain stitches at the very beginning of the project. Once the first row across is formed, I found this to really be a cinch.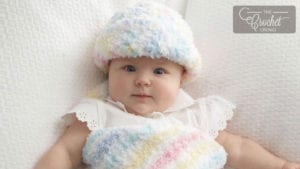 There are two rows to repeat this pattern. The colours you see are the Bernat Pipsqueak Stripes version. Colour shown is called Lullaby. I used 2.5 balls of yarn. I could have used up the final 3rd ball but I was going for the project to be square. You could also use the left over yarn to create a Bernat Pipsqueak Hat too.
I really enjoyed watching the texture grow on this baby blanket. I hope you enjoy it too.
Tutorial
More Baby Blanket Ideas