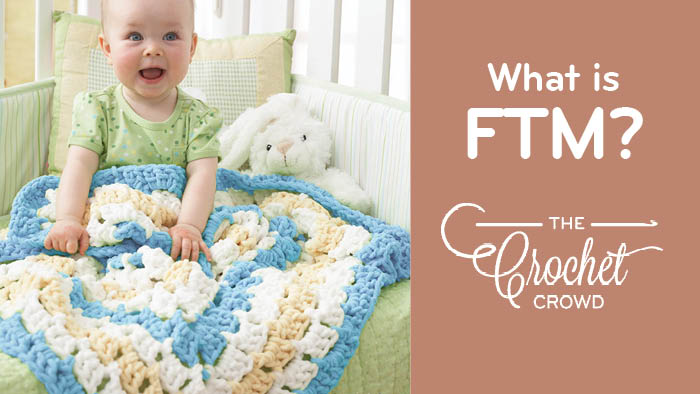 What is FTM? I Learned Something Today!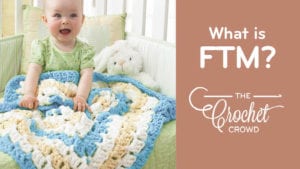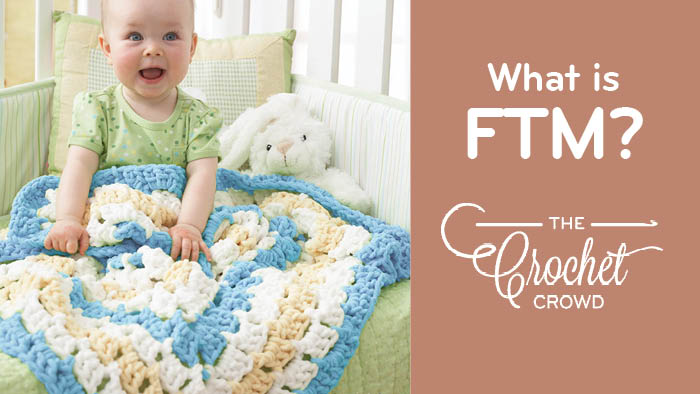 So what is FTM and Why I Care about It?
Once in a while, I get hit with outrageous claims that I am copyright infringing on others. You know, copying someone else's pattern and saying I designed it myself.
Some people make really large leaps of assumptions and accusations based on speculation that is completely false. Most times, I ignore it because I know the truth and sometimes it's all you have to have peace with yourself.
My relationship with Yarnspirations is about teaching patterns that I think crocheters will appreciate. It's a simple relationship. Never forced and most of the designs I teach are not my own. Because I teach it, people jump to the conclusion that I am claiming the design as my own. However, this isn't my first rodeo and I don't ever claim a pattern that isn't my own unless it truly is. Also, I get to teach what I want, it's never forced upon me.
From time to time Michaels, JOANN and AC Moore will also ask if I can teach some patterns and provide me the patterns to teach. Again, I have the luxury to say no if I either don't have time or if I don't think it's a great fit.
Which brings me to my point today. Recently, I taught a pattern that is pretty close to a trending afghan design. So the accusations begun to awake. 
According to some, I was accused of claiming this pattern as my own… Not sure where that came from as my article and video tutorial never stated that. It's not my own design, so it's not said. So I was okay with just ignoring the accusations but then I was left with questions of my own personal curiousity.
When I saw the design for the first time, my mind went exactly what others are accusing me of doing? However, knowing it was provided by a professional company for me to teach, I knew the background was checked legally so I was safe to teach it. But how exactly is that determined? That's the million dollar question. 
In my career, only 1 time a pattern I taught that was provided to me was indeed a copyright infringed pattern. A designer knocked off another designer but there is a difference of what I am explaining today below. When it was discovered, the tutorial was immediately removed and record of the pattern was deleted from not only by website but where it came from too. That happened back in 2014. It happened pretty quietly without a lot of drama, most would have missed this happening with exception to the people who started the tutorial and began. They couldn't find it later, so that kinked their hose, sort of speak.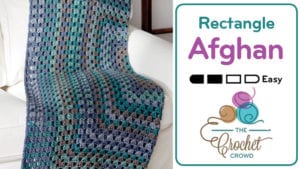 So I Asked the Tough Question Today
I know large companies will not remotely knock off patterns. A concept is different from a pattern. Usually when back fighting in the industry occurs, it's not the pattern that people fight over, it's the conceptual idea. So if Owl Hats are the rage, a large company will make their own version because it's in trend.
For example, back in 2014 I submitted a pattern to Red Heart that was declined. Though I created the pattern, the pattern was too close to other known patterns which could be argued I copied it. Though I hadn't, the difference was too minimal. I have stated before, the 20% change rule is a myth because 20% really cannot be determined. That's as per Red Heart and I can see that as well.
So I asked: I know the pattern you provided me is legal as you guys would have double checked it, how did you determine that there was no copyright infringed upon? 
The answer back really surprised me and is something I hadn't though much about before. So you may agree to disagree or have an aha moment like I did.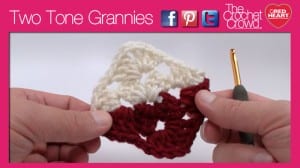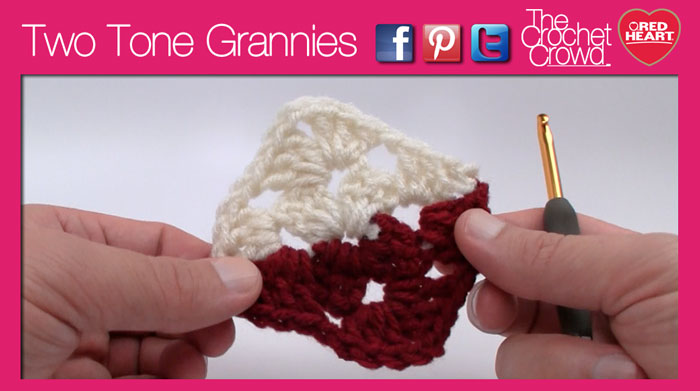 From the Middle FTM Concept
According to experts, there are many 100's of designs of granny squares that exist. They are referred as Classic Grannies. Now you are just thinking about typical rectangle and square grannies but, in fact, there are so many different designs out there that are virtually timeless. No one really knows who designed them, they've been passed several generations.
The two toned granny squares is a great example. Those you see I stopped after 2 rounds, this concept can be a full size blanket. So the concept is just expanding on the pattern to grow the blanket From The Middle in using stitchwork that is known.
So the pattern I was teaching was considered a classic granny square that originally would have stopped after a few rounds but the design was carried on to be a full size blanket. Suddenly a 6 round granny square is now a full size bed spread. This is considered "From The Middle". Where a classic granny square is made into a full size baby blanket, throw or even bigger. The classic granny is the beginning and root of the pattern. In some cases, the repeat pattern can work to be as big as you need it to be.
Usually the pattern is adjusted to accommodate hook size and yarn type but the foundation of the project can be classic granny.
However, knowing that you can do this. You have to be fair too. So if another designer has the same base of the granny square and has called their blanket/afghan a certain name. The same name for the pattern shouldn't be used, it's just respectful. Chances are, the designer has already established the name and so for another designer to do the same design and call it the same name, that's when the claws of frustration can come out. It's not worth the uncomfortable battle that could ensue behind the scenes.
So What About Taking Someone's Else's Afghan Design?
So now you may be thinking, "Oh this looks like a granny square concept start for the afghan, I'll just copy it too!" I wouldn't even think about that because unless you truly know what is classic and what is not, you could put yourself at risk. There are 1000's of designs where the original designer may have tweaked a classic with their own additional touches to claim it.
So What About the Copyrighted Granny that Was Taken Down?
The granny square, now that I know this, wasn't a classic granny. It was a pretty recent granny square concept that was probably about 10 – 15 years old. There's no record of the type of granny being that old. So the original designer is known and can be traced back.
Also, the designer directly copied the pattern. Side by side, it was the same project. Every stitch, every round… it was identical. The designer who copied it called the afghan something completely different so it would not be red flagged. The copyright infringed pattern had been out for 2 years already but never got noticed… but then I got involved. 
With The Crochet Crowd, a lot of industry professionals watch and follow us. When I filmed it, the original designer saw her own design in my teaching and did her homework. She did the leg work to work through proper channels to have the copied design taken down. She did it right.
At the time, the tutorial was only online for 3 weeks and saw record number views. Today, the pattern could be over a 1 million video views today.
Differential of Classics
For designers, they need to use common sense too. My Stitch, Stop and Roll Afghan is completely original. None of the design is from a classic granny concept. In fact, I remember sitting there designing, frogging, writing, frogging and figuring it out as I went.
I figured out the stitch combos, fought with myself to get the mathematics right and so on. It's original.
So for someone to copy most of the concept and change a couple rounds would be a copyright violation. It's my own design, so it's legally mine.
The Public Reacts
Part of today's internet plays a huge factor on the misunderstanding of copyright. I know people who follow me are protective of me. Truly, I appreciate it beyond measure. In fact, if someone is intentionally copying me, whether it's taking my photos or even copying my patterns word for word, people will email me and let me know.
I'm not the only one. Other main stream YouTube Hosts and Designers have the same courtesy from others that follow them too.
The problem is when misinformation or assumptions take over. Loyal followers begin to fight with each other. Some take it very personal and can blow a simple situation out of control. Where the designers are understanding of the legalities and are not fighting with each other.
So Just Be Careful
For me individually, I don't have the people power or resources to heavily research into what is classic and what are designs that are original in concept. The line is blurry at times and honestly, it's better to be full on creative for my own mental benefit… keeping my gray matter exercised. When you don't have a sling and a rock, you don't take on Goliath.
There are many forgotten classic grannies of yesteryear in human history. Sometimes they get revived and are the next best thing to sliced bread. Meanwhile, crocheters 100 – 200 years ago may have already been doing these squares. Today, many crocheters love the concept of 1 square = 1 afghan… directly from the middle.
Remember, many of the yarn companies have been around for decades, even centuries. For example, Red Heart is over 200 years, Caron is over 100 years and so on. Many of these companies have extensive archives of patterns that haven't seen the light of day for decades but have the originals on file. So it's easy for them to look back to 1920 in their archives and see what they can do with a pattern that existed but give it new life.
For me, I would love to rifle through the Yarnspirations Archives… I am sure I would find things to give it new colouring and life.
It's best never to accuse anyone of copyright or theft unless you truly know and have your facts straight. Giving the benefit of the doubt that history and other legalities have been checked first. No one wants a lawsuit, everyone wants to be creative. 
Most in this industry are conscious of copyright. Many new designers and YouTube Hosts don't always understand it right away but they eventually come around as most in this industry want to unique and not a photocopy of each other. Followers are looking for uniqueness not a duplicate of what already exists. Some from time to time, a classic granny may show up and is hot to trot… eventually it fades and something else will come along as trending. It's just the nature of the biz.