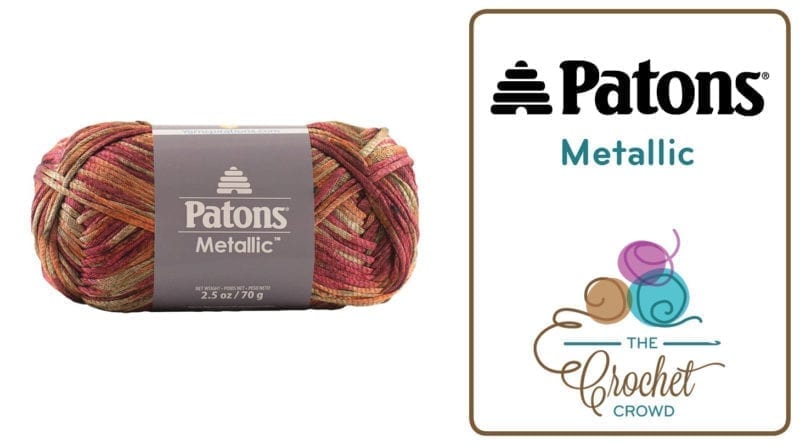 What To Do With Patons Metallic Yarn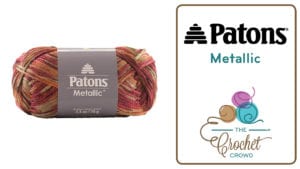 What To Do With Patons Metallic Yarn
Patons Metallic is a playful fashion yarn named after colours of metals. When you look at this yarn, you expect to fee abrasive yarn because we associate shiny yarn with roughness. Not Patons Metallic, it's so incredibly soft. It's softness adds to the joy of using this yarn.
Due to the softness, it makes for draping garments to be swaying as you go. It moves with your body instead of looking like you are stuck in a cardboard box. It flows with you.
Both crochet and knitted garments look incredible with this yarn. Perfect for special occasions for making a statement of fashion with your crochet hook.
If you haven't had an opportunity to fee this yarn, I challenge you to find it and give it a squeeze. You may be as surprised as I was the first time I touched it.
See All Colour Choices
See all colour choices for this yarn at: Available Yarn Colours
Colours Available
These colours were available at the time of publishing this article.
Yarn Story
With a striking metallic finish, Patons Metallic is ideal for eye-catching garments and statement accessories.
Content: 63% nylon, 28% acrylic, 9% wool
Ball Size: 85g / 3 oz, 230 meters / 252 yards
Care: Hand wash and dry flat
Gauge: 4 – Medium
Knitting Gauge: 20 sts and 26 rows with a 5 mm (U.S. 8) knitting needle
Crochet Gauge: 13 sc and 15 rows with a 5 mm (U.S. H/8) crochet hook
Use for: Knit and crochet accessories and garments
Gallery
Click the picture for the free pattern.