The Basics of Bead Stringing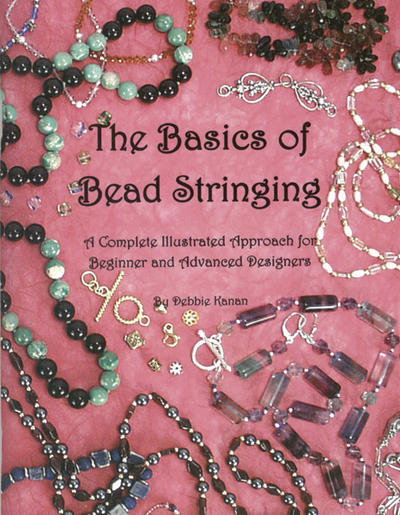 Beadalon Books-Basics Of Bead Stringing
This is an older design book in comparison to books being released. There are some colour photographs inside this book but mostly all diagrams and ideas are hand sketched. Even though this is an older book, the principals are the same in design ideas. In some ways, some of the sketch ideas are more clearly represented than a modern book with fancy camera work.
Just as it states of Bead Stringing, this entire book is dedicated to stringing materials and tools used to do so. Some of the design techniques are ingenious with helpful tips to be successful. I was just reading one passage and surprised by the simplicity it takes to make a dangling pendant that is wire wrapped with elegance. I appreciate that the author has considered that we don't have the resources of all the tools. Even tips from using transparent tape to help mold items is pretty slick.
The pictures are a bit outdated in styling but don't let that take away from the creativity. More than likely you will deviate from the designs to reflect your own personal creative choice anyway. It's a great book to understanding and implementing the design techniques within.
For more crafting tools and materials for a wide variety of crafting areas, why not check out http://www.cutratecrafts.com. 15 – 30% Savings Everyday. Free shipping may be available, see details at http://www.cutratecrafts.com