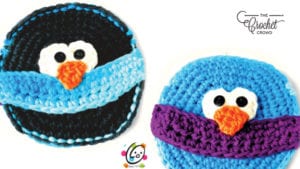 Heidi from Snappy Tots is our crochet designers. She has an assortment of free patterns and paid patterns through Snappy Tots Ravelry page.
Many of the patterns on her Ravelry Page are absolutely outstanding.
I especially appreciate that her designs are for everyday crocheters like me. 14 pages of fabulousness.
Give Heidi some love on her YouTube Channel, she only has 1300 subscribers. Certainly, some of us can subscribe to her channel.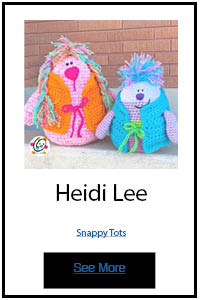 Finally
You can find Heidi's group at Snappy Tots Facebook Page. She appears to be always sharing ideas. Hit up her Facebook for more inspiration.
57 Featured Designers
The list is in alphabetical order. Some designers have their own YouTube Channels, Ravelry and ETSY shops. Discover more about each designer as each link goes directly to their websites/pattern curation page.
Pattern Suggestions
Patterns To Check Out