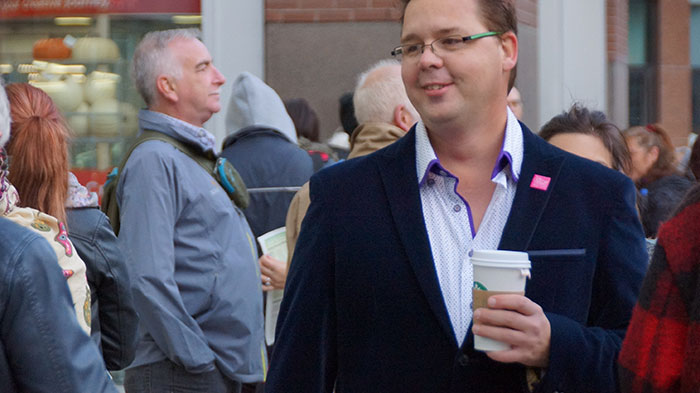 Making Money with YouTube: Fact or Fiction?
Making Money with YouTube
Recently, there has been two major hosts on YouTube speaking up publicly about the Money Making Opportunities on YouTube. Is it fact or fiction? Both weighing heavily in on this topic with showing a dramatic decline on revenue over the past several years. We see it here ourselves and it is shocking on how it's fallen.
I also belong to a private group of YouTube Hosts for this industry where this is a hot topic. Like seriously, typing with CAPITAL LETTERS hot!
Where has the money gone?
What is going on?
How are we to pay our bills?
What is next?
So I figured I would chime in publicly on this topic as there is a serious misconception in the brewing pot on how much money can be made on YouTube, especially in today's economy and era we live in. In the world of entitlement, things are not as they seem.
The Good Ole Days
I joined YouTube in 2007 as a truck driver host and trying to tell my story. In March 2008, I showcased my first videos on how to crochet. I was in a place in my life where I felt the need to reach out to others with my craft because I wasn't in a sound spot in my mind, at the time. I realized that if I ran a trucking commentary video that maybe get 5 views a day, if I did a tutorial for crochet, I would get 10. I felt more validated but I realized that I was actually teaching others some of my skills. It began my journey of being an online teacher without it being a goal or mission in life to do. I was sharing and it was important to me. At the time, I didn't know about making money, nor was it a goal.
Another host of YouTube contacted me and told me I should monetize my channel and apply to YouTube. We were declined as we didn't have enough followers or view counts. I waited… After one year and nearly 300 videos later, I was approved by YouTube to be a partner and my first check was $110. I was thrilled. I considered it going out for a nice dinner money.
You see, it took me a year of hardcore solid work to prove myself to receive monetization. Hundreds of hours. When it worked it out, I was making about 3 cents per hour. Was it worth it? Absolutely…. I was teaching others without expecting anything in return. 
The Beginning Years
So we had a small income to purchase a bit of yarn. Averaging about 4,000 views a day. The landscape of YouTube is very different as it is today.
There was no filters on comments at the time. People could say what they wanted and it could be extremely abusive. Some days, I was really disheartended and really wore my feelings on my sleeve.
Algorithm changes without notice can suddenly tank your channel down or raise you up.
I had to figure out social media before it was a BUZZ WORD. Understand programming and much more to make a video people wanted.
I had to learn how to read metrics, engage, react and when to pull back.
Launch Year – 2010
By fall of 2010, we realized we have a community on board and decide to rebrand and restructure ourselves. We created a Facebook Page. We were not making enough money to quit our jobs but were on the way. The income generated from YouTube didn't justify the time involved. But for us, crochet is a passion.
2011
In late Spring 2011, the channel was making enough money that was the equivalent of my full time job. I quit and went through a really tough summer. I hadn't compensated that in the summer months, our income falls to really low numbers. We scraped by wishing the fall and winter season would come back. You see, as the trend of yarn is for being popular, the time of season has everything to do with success.
2012
In 2012, YouTube assigned me a mentor to work with me. Telling me ins and outs of what to do better. The thing about The Crochet Crowd is that we are tutorial based as a foundation. To do stupid or prank videos isn't in our area of business. Nor, did we want it to be. We are in the business of teaching others and have to maintain a sense of structure.
In July 2012, we won the best Channel for the On the Rise Program by YouTube and was instantly identified and this one moment in time changed us on the spot. Up against two other competitors, we were in second place. The first place channel was gaining by numbers we couldn't match. It would turn out, the first person falsified the votes by self voting and having friends continually voting to escalate the numbers. We were contacted by YouTube saying we had won. Our numbers and voting were consistent and we deserved the honour. I was so surprised.
This same year, we ran into Red Heart and had to wait a year before working with them and by 2013, we were finally on our way to making a successful channel with real sponsorship to afford the bills. Daniel was able to quit his job and join me full time.
2007 – 2013, The Crochet Crowd was a hit and miss. Six years of trying to make enough money to pay our bills and expenses. It was tough.
In about 2010 – 11, YouTube started to pay ads to anyone that had a YouTube Website. This made YouTube very heavy in ads. You couldn't watch a video without them. People started to steal videos, ours included, and tried to make money off of other people's work. YouTube changed.
Misconception
We are contacted, on occasion, from potential YouTube Hosts that haven't started or have been around for a while. They need to make money and they need the money to come in quick to cover their bills. The truth is, for us, it took 6 years of working without being compensated properly for our work.
In the era of people want everything now and money now and fame now. Life isn't like that. Our YouTube Mentor informed us that The Crochet Crowd's success is a rare occurrence on YouTube. For all channels and people who post videos, the chances of getting to our level is 0.01%. If I was in it for the money and fame, a statistic like that would have me instantly close my YouTube Channel down thinking it's not achievable. For me, working with passion and creativity, this particular statistic isn't something I knew about nor would it have been important to me at the time.
2013
These were the hay days of The Crochet Crowd. Income revenue enough to pay our staff and cover our operational expenses. We had some sponsorship come in to cover the additional expenses we had. We couldn't make enough money to support all of our bills. With the public demanding more free, more help and more attention, our resources were limited and we did what we could.
2014
By 2014, our income was falling. Yet, we had more video views than ever. We had more videos than ever. We had a lot of fans and we started to sink. Our sponsorship wasn't enough, our YouTube money wasn't enough. We were starting to dig a hole. We had to cut back.
The problem is the ads. Over saturation. You couldn't want a YouTube video without hitting an ad. Everyone had ads, including channels that showcased personal life that had no intentions of building a substantial quality channel. You see the ads all the time. It was frustrating and suddenly, the option of SKIP THE AD was an option.
So the public is seeing the ads all the time. You've seen the ad, you have the option to skip the ad. Skipping the ad causes no revenue opportunities for the channel. Your content is free to the public and with the skipping of the ad, it's free to watch without compensation of the time.
I'm not saying NOT TO SKIP THE AD as that is against the Terms of Service on YouTube / Google. Skipping the ad has consequences for the hosts like us who rely on it for income.
2015
In 2015, we joined up with Yarnspirations. With the decline of the YouTube Ads putting us in a rough position, we sought sponsorship to get closer to our real expenses. In sitting with the president before joining, I was asked to show all of my expenses to come up with a number that The Crochet Crowd can run on. This included my team members and much more. In sitting with him, we were asked to cut out some of our expenses and weigh the benefits of those expenses if they were worth the money. This was advantages for us to restructure and improve ourselves. It also let them quote us sponsorship that we could afford at the same time.
With additional sponsorship for the Crochet Cruises and more, we can maintain what we built. It was fair and balanced. This also limited us, in a good way, on some of our stuff we did.
2016
So here we are in the last quarter of 2016. In looking at a year of revenue by YouTube, where do we stand? Video views are up over 4 million this year. We are hitting records in view count wise. Our YouTube Revenue is down 60%. More than half of what we received last year. Luckily for us, we have sponsorship in place to keep us going. We enjoy our relationship with our sponsor to make it all work out. We can enjoy the passion of the craft while making sure we can keep the roof over our heads and the power on.
Reality Check
I know what many people are thinking. I see it in comments and on other people's channels as well. When this topic is mentioned, there are several reactions:
At least you have a job, be grateful.
I'm on limited income or disability, must be nice you are getting paid by YouTube.
You are making oodles of money through YouTube, quit your complaining.
Must be nice to stay home and play with a video camera all day.
Your house is nice, you are not telling the truth.
The truth is for us, our house is our stage. It's decorated to be film ready. It's part of the show. The money invested in computers, sound systems, back drops, cameras, yarn and even clothing and style has everything to be factored into the equation.
Today, The Crochet Crowd's income from YouTube cannot even support paying my team members. Going from the Hay Days to the days where it's really hard.
The average video on The Crochet Crowd makes about $1.60 – $2.10 for 1 month. Consider the hours to make the project, film, edit, write about it, social it and through it out there. The average video for us makes less than $20 per year. This is less than a cost of hiring 1 full time staff member. Of about $26,000, this has to be split between 5 staff members and cover the costs of services we use to keep us operational. It works out to be about $3,000 per year per staff member. Which is about $250 per month of income that is from YouTube Revenue. Most of us know, you cannot live on $250 per month. It's why we have sponsorship to help us out.
Other Hosts
Other hosts have seen the Hay Days of YouTube and figured it would be a long future. For us, we felt it was a bubble and planned ahead to try to work with partners that would help us if we helped them. It's a partnership. Unfortunately, there are other hosts on YouTube that haven't reached our level or had opportunity for sponsorship who are in the situation of trying to figure out how to pay their bills.
It's a misconception that YouTube can now support the average YouTube Hosts that are on our level. You need to be a mainstream celebrity to generate the income to make significant money.
What burns me the most is the comments accusing us of making a fortune on YouTube or even ads that state that you can make a ton of money through YouTube. But wait, you need to sign up and pay money to learn how to do that, only to be disheartened that you will truly never make the money you hoped for and with the hours they claim in the ads. To be in that 0.01% I spoke about early is almost a fluke and it really depends if you are likeable or have what people want.
To produce a viral popular video is rare though it seems to be everyone's dream to do. I realized it's false early in the game. Focus on the value of education and the rest will fall in line.
Passion
Today, I work approximately 112 hours a week. I work all day, everyday, from the minute I get up to the minute I go to bed. I do it because this is passion. I will never be truly compensated for the work I put into this, including my team members who work just as hard as I do. We have one thing in common, we enjoy what we do and being a leader for this industry.
Fact or Fiction
So the question started out about living a life relying on YouTube and watching the decline of revenue from it, even though you can appear to be a powerhouse of content. The truth is, yes, it's declined by a landslide and it's up to us YouTube hosts to grab onto and working with partners that work. Most relationships in this area of the business is usually one sided. Meaning, you may have YouTube Hosts that are just starting or haven't got a foot hold yet wanting another YouTube Host like me to help them so they can start making money. They want to bypass the 6 years it took us to grow. They want to go from zero to one hundred instantly. That is fiction. The fact is, you have to work hard and prove yourself to be successful. Most people in my position, if money were the key factor, would have quit with frustration.
In many ways, we have a dream job… but in a factual way… we've worked extremely hard to stay on principles such as free videos and more to be a reliable trustworthy source. To find companies that match that vision is really difficult.
So I feel sorry for the hosts that are in trouble. However, I have seen hosts that give it their all but then end up pulling offline for a bit and then try again. The key to rolling the rock uphill is to take it slow and steady. While you may see other hosts who have appeared to taken the ski lift up the hill instead, the truth is, those hosts have also worked hard and their journey of working the obscene hours.
What is the Future of The Crochet Crowd
I really don't know this answer. With the internet forever evolving, it's hard to know what our future is. I know it's passion that keeps me energized to move forward. I know it's the community connection that fires my creativity. Like anything, with the evolution of YouTube's changes over the years, you either adapt or jump off. We are forever adapting and as long as we continually adapt, there will be a place for us. Once we get complacent and lazy, that's when we roll back down the hill to our starting point and the game is over.