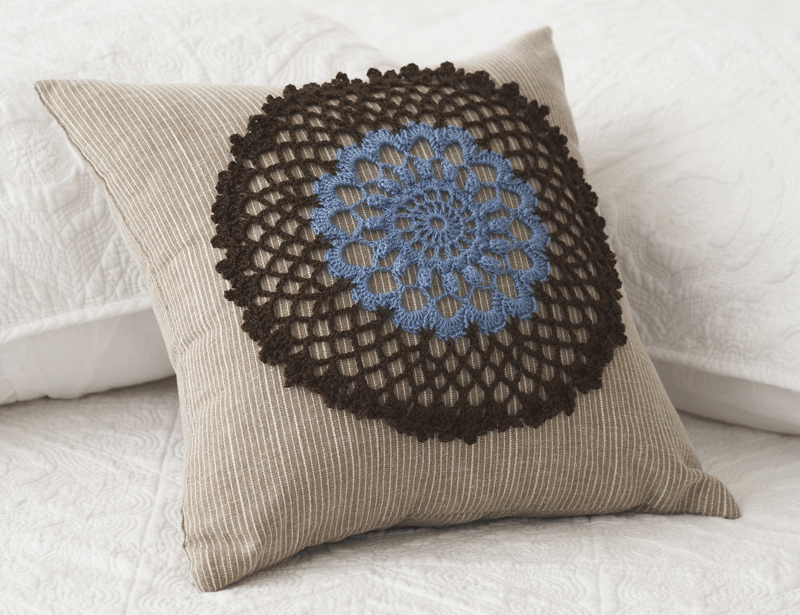 Doily Pillow Pattern by Bernat
Crochet your own high end quality pillow using crochet thread. This pattern was created by Bernat® and I was asked to film the video version of this pattern. This pattern is free.
Access This Free Pattern Now 
Video Tutorials
Pattern Created by Bernat®.
Video instructions authorized by Bernat®.