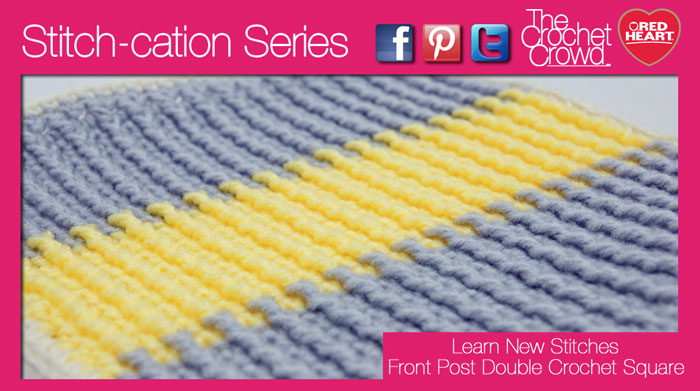 Front Post Double Crochet Ribbed Square + Tutorial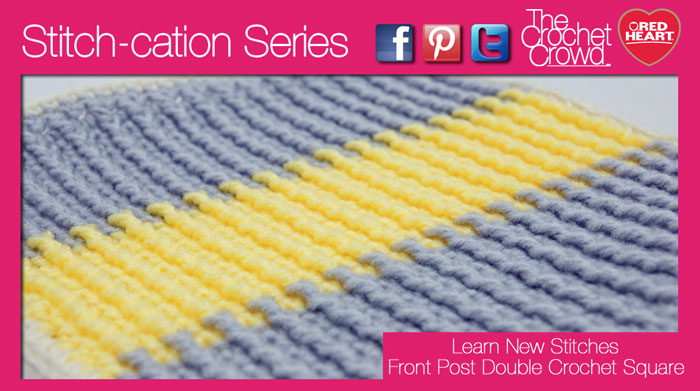 Ribbed Texture
I really like the look of this stitch. It reminds me of an escalator step or even a moving walkway due to the texture and clean front post double crochet ribbed lines it leaves.
This pattern is simple with the concept of the using a Front Post Double Crochet around a Single Crochet Stitch.
Get the free written pattern, it's called Front Post Double Crochet around Single Crochet.
To Make Different Sizes

Multiple of 2 sts + 2.

Remember the + number at the end of the sentence means that you are to add chains at the very end to maintain the pattern as written.
Video Tutorial