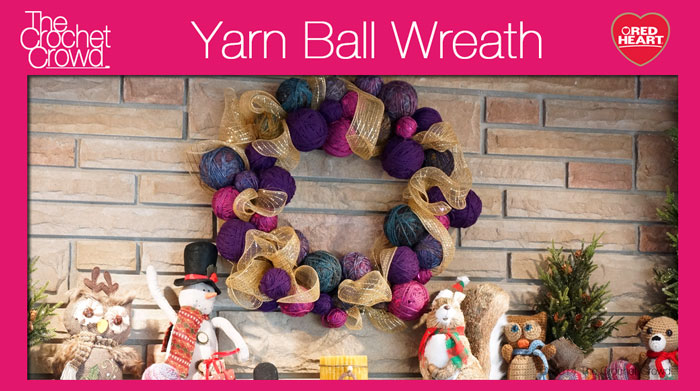 Yarn Ball Wreath
Make your own Yarn Ball Wreath with easy. You can make one of these really simply by grabbing some Styrofoam balls and wrapping them with yarn.
You can express  your own love for yarn with your knitting and crochet by making a yarn ball wreath.
You can get written instructions called: Snowflake Wreath. You can clearly see my wreath is my own personal style. You can do the same.
Follow This Video Tutorial