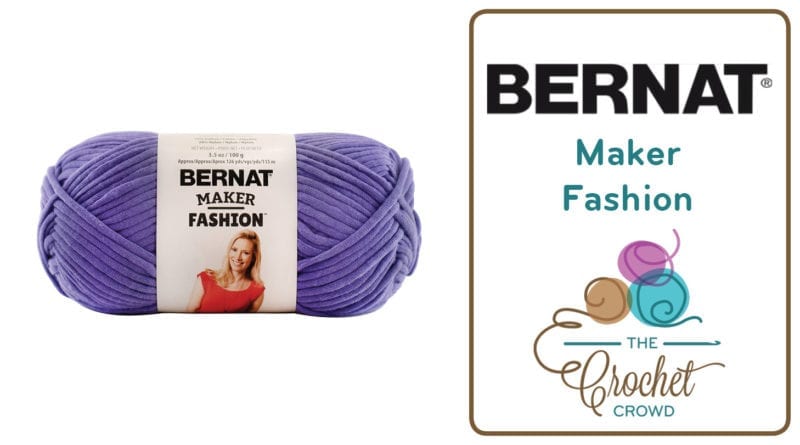 What To Do With Bernat Maker Fashion Yarn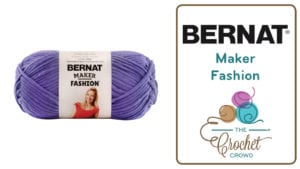 What To Do With Bernat Maker Fashion Yarn
The Bernat Maker Fashion and Bernat Maker Home Dec Yarns, in my opinion, are one of the most overlooked yarns on the shelf that I truly love. The tubular yarn makes it easy for beginners to learn to knit or crochet because there is no possibilities of plies splitting. It's chunky, so it's not fiddly for new crocheters to fuss around with the yarn when learning.
For us experienced crocheters, you can blaze through this yarn like crazy. With the recommended hook size of 8 mm or size L crochet hook, projects can be hooked up quick.
The yarn has 72% cotton with 28% nylon. The cotton allows you to be comfortable in the warmer months as cotton regulates your body temperatures much better than acrylic or animal blended yarns. Allows you to stay comfortable.
It has a beautiful drape when used as an afghan but also sturdy if your stitchwork is tight. Either way, it's a winner, in my opinion.
See All Colour Choices
See all colour choices for this yarn at: Available Yarn Colours
Yarn Story
Bernat Maker Fashion is a soft and chunky tubular yarn that stitches up quickly, perfect for fashion projects for all seasons. Available in 8 versatile shades. Machine washable and dryable for easy care.
Content: 72%cotton, 28% nylon
Ball Size – 100g / 3.5 oz, 126 yards / 115 m
Care: Machine wash and dry
Gauge: 5 – Bulky Chunky
Knitting Gauge: 13 sts and 17 rows with a 8 mm (U.S. 11) knitting needle
Crochet Gauge: 10 sc and 11 rows with a 8 mm (U.S. L/11) crochet hook
Use for: Fashion clothing and accessories.
Gallery
Click on the pictures below to get the free patterns.