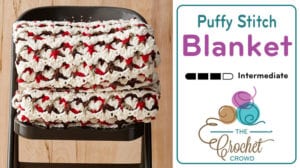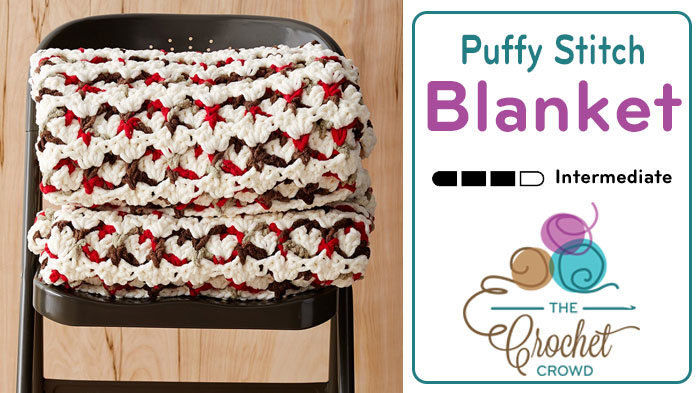 Crochet Puffy Stitch Blanket
This intermediate Crochet Puffy Stitch Blanket has a lot more going on in this pattern than you may realize. It's loaded with texture and plays with two colours of yarn without having to fasten off and off each row. The colours carry through the entire afghan.
The afghan, as you will see in the video tutorial is rich in depth from one row to the other. I don't think I have seen such an afghan with this much offsetting and layering looks. It's pretty neat.
So to keep my article honest, this is intermediate as you have to fiddle fuss with two yarns but seriously, once you get what is happening in this afghan, you can quickly do it without much trouble. The stitchwork is a bit unusual, so you have to open your mind to new things.
Never fear though, take it step by step and keep your crochet diagram handy. I found myself constantly referring to it so I could keep my bearings straight. Due to the afghan being folded up, it's hard to visualize the whole thing. So you have to trust in the pattern.
If you need extra help, the tutorial is below. If you finish one of these, I would love to see it to celebrate your accomplishment with you on Facebook.


Video Tutorial