Jeanne's Kettle Popcorn Recipe
Kettle Popcorn Recipe
Today is National Popcorn Day. I love popcorn.
As a crocheter, I love my snacks but I certainly don't enjoy having snacks that are ultra messy on my hands. Now I am not suggesting to eat popcorn and crochet at the same time, but a little dip in the bowl for a delicious pieces while crocheting has been known to happen! I know… I'm a rebel!
I enjoy making my own recipe where I can control the ingredients and make it even tastier. Of course, you may have your own method and you can leave your recipe or thoughts in the comments below.
Jeanne's Kettle Corn
1/4 cup canola oil
1/2 cup sugar (I actually use 1/4 cup Truvia)
1/2 cup unpopped popcorn
Heat 3 kernels of popcorn in oil until popped.  Dump in popcorn and sugar.  Shake, shake, shake!  Salt to taste.
Best crochet snack ever!  Doesn't make your hands all messy. ?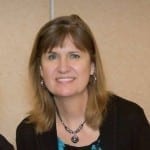 Be creative! 🙂 – Jeanne – The Crochet Crowd