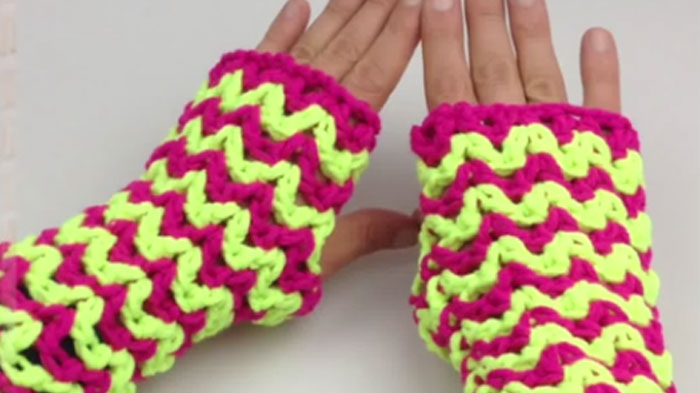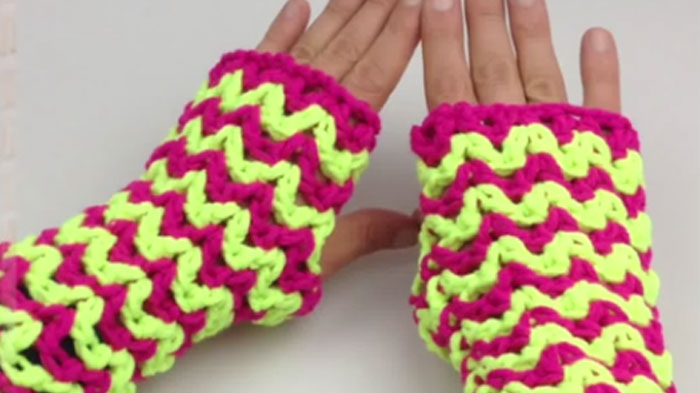 V-Stitch Wave Stitch
The V-Stitch Wave has a really cool… and I mean really super cool look. What you are looking at are V-Stitches that are sitting inside each other to create the visual illusion of the wave.
The wave look is achieved by changing the colours between the rows. The row that sits above the next is partially blocking, visually speaking, part of the colour from the row below, thus giving the wave appearance.
This stitch appears in a free pattern, it's called Wavy Long Wristers.
Need further help? Here's a free video tutorial to show you how to do this project.
Video Tutorial