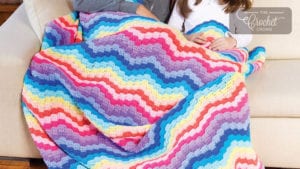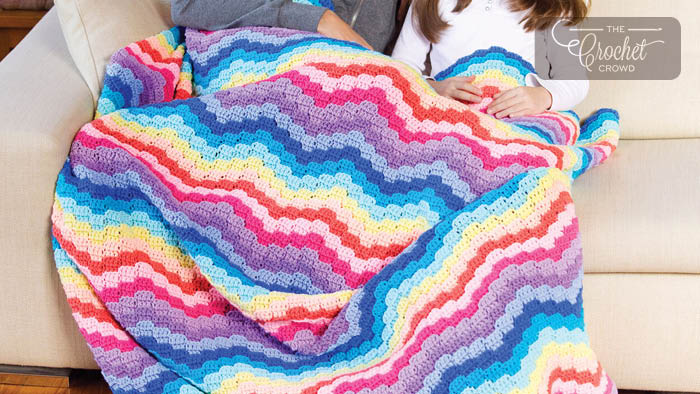 Crochet Rainbow Waves Afghan
Try this awesome afghan called the Rainbow Waves Throw Crochet Pattern.
It was hard to see but I could see the afghan looked like it was stacked boxes and having a 3D look to it. I found the first 2 lines a bit tricky but once I got past that, the rest was pretty easy.


A few viewers suggested their dislike for doing back loops when it comes to crochet projects. There is definitely back loops being used for this to give it the look it has.
Like creativity, we should not be 'boxed in' with our ideas. So tonight, I am going to work on the same sample without doing back loops to see the different. Never know, it may not look as sharp... or it could look even better.
Either way, beauty is in the eyes of the beholder and we must remember that when critiquing others tastes and project results. For me, if they like it, that's all that matters. Together as community we should support each other and praise each other for our individuality and unique ideas.
I see patterns as a suggestion at times. If you want exactly what you see, follow the directions to a tee. If you want to try something different and add other things that are not in the design... there's really nothing stopping you.
Life is short, why not explore creativity instead of duplicating it.
Tutorial