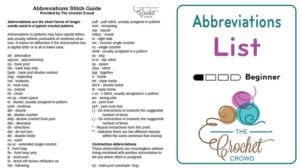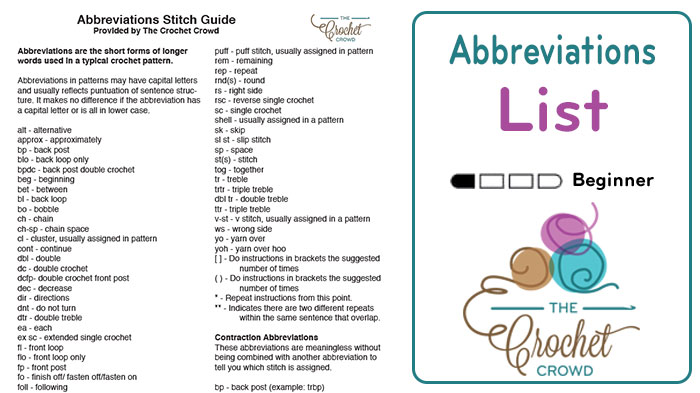 Crochet Abbreviations
Crochet abbreviations are used in patterns. If you are new to crochet, it may take you a bit to get used to seeing short form abbreviations in the instructions. This is done so that patterns don't have to be mini novels. It can simplify instructions. The list is general and typically if a designer has used something unusual, they generally make a note and explain the abbreviation.
Crochet abbreviations and terminology has become standard thanks to the Yarn Craft Council of America. It is council where yarn companies and designers come together to create standards where yarn users, like you and I, can count on being the same. If you look at yarn ball labels in the major retailers, you will notice the terminology, symbols and more are similar between all major yarn manufacturers.
Not everyone follows this standard, there are some new designers that are unaware of standards that are in place and may make up their own abbreviations. Usually these type of patterns are self published. Following a standard makes it easier for everyone.
The terms are in North American Standards.
Download the Abbreviations List Here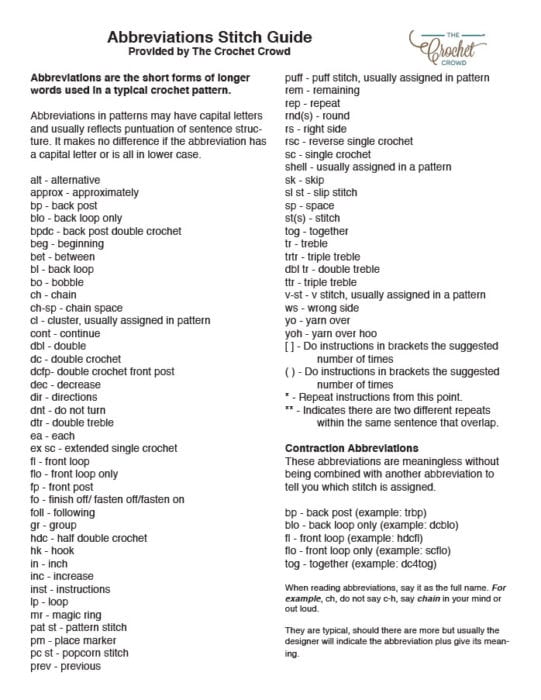 More Helpful Links
Crochet Sky Watch Blanket + Free Downloadable Worksheet
11 Caron Cakes Crochet Pattern Ideas