11 Crochet Hat Pattern Ideas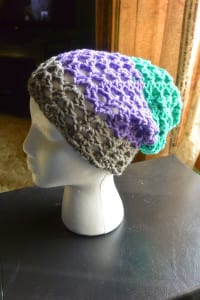 Crochet Hats
I'm a lover of crochet hats. I love the speed of them and the tens of thousands of designs to play with. Of course, I can inject my own creative edge with choosing colours that mean something to me.
I was recently looking for a new design to play with. These are some of the considerations I had but ended up settling for the Grayscale Ombre Slouchy. Enjoy the selections I found.
Use my Hat Sizing Reference Guide to help you make the perfect fit!
Be creative! 🙂 – Jeanne – The Crochet Crowd