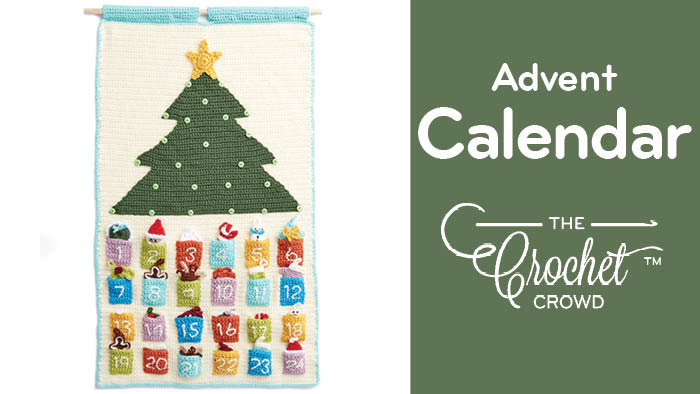 Christmas Crochet Along: Advent Calendar + Tutorials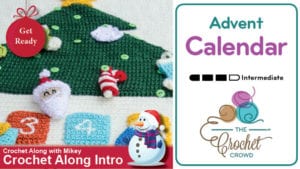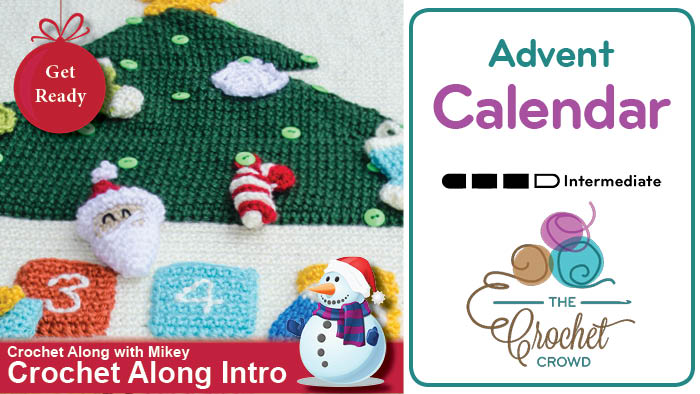 Christmas Advent Calendar Crochet Along
Introducing a Crochet Along to welcome Christmas with counting down the days with a Crochet Advent Calendar.
During a meeting back in July with Yarnspirations, the designers were working on miniature holiday ornaments for this calendar. There are many ways while I really loved this project. The miniatures have opportunities for the following:
Gift & Tag Toppers for Presents
Ornaments for Trees & Bunting
Miniatures for this Calendar
Details
The advent calendar is approximately 25″ wide by 37″ long. It's hung as a banner with a dowel at the top to hang. There are 24 days in this calendar leading up to Christmas. Each item stays in the pocket until the day of the month happens and you decorate your tree as the days get closer to Christmas. By the time Christmas comes, the entire tree will be decorated.
There are 12 Christmas Ornaments. You will do 2 of each.
The Crochet Along
The entire pattern is available in advance. The Crochet Along will have the matching tutorials released in order that it appears in the pattern.
The videos will be released on a time basis to allow you to have time between the ornaments to stay caught up. Obviously, some ornaments are much simpler than others. Together, they make for a fantastic set.
What You Need
Grab your Caron Simply Soft Yarn that has fabulous colours.
24 – 5/8″ buttons to sew onto the tree.
Polyfil as some of the ornaments are three dimensional
5 mm or H Crochet Hook
Tapestry Needle
Dowel for Top of Banner
Crochet your own reusable calendar that you can pop out at Christmas Time for years to come. There are 15 colours used in all.
Right Handed Tutorials
Tutorials will be added below as they become available. Tutorials are available in both Right Hand & Left Hand.
Left Handed Tutorials
Here is a  Photo Gallery of All of the Advent Calendar
More Projects Used in Stitch Alongs