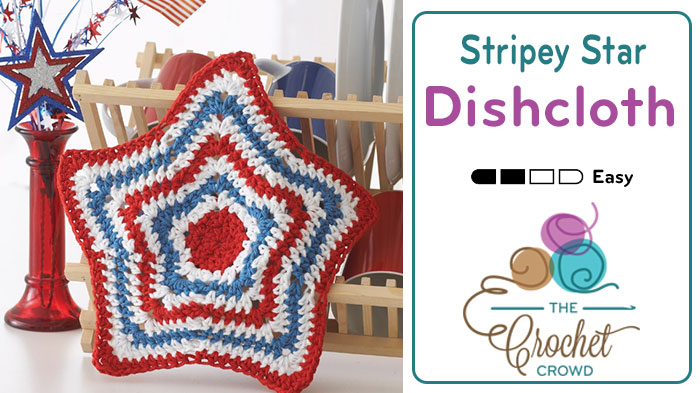 Crochet American Star Dishcloth + Star Tutorial Playlist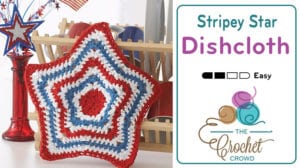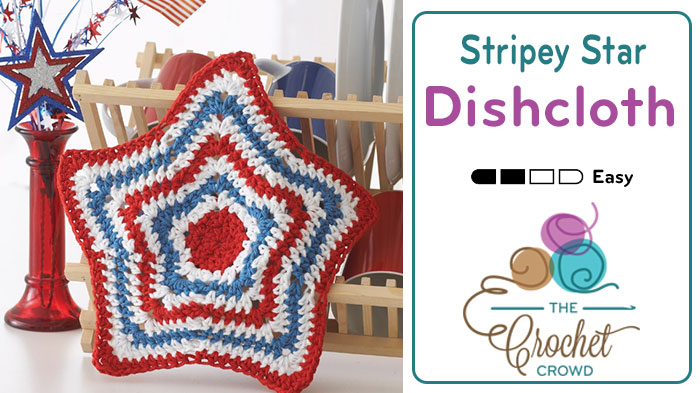 Crochet American Star Dishcloth
Show your American Pride all year but especially for July 4th. Introducing the Crochet Stripey Star Dishcloth.
This is an easy pattern of a 4 point star. The colours are changed strategically to give the Americanized Look.
If you enjoy stars, we have a dedicated playlist of Stars and Star Stitches for Crochet. The following player window is the Playlist Window.