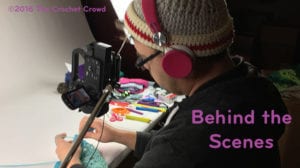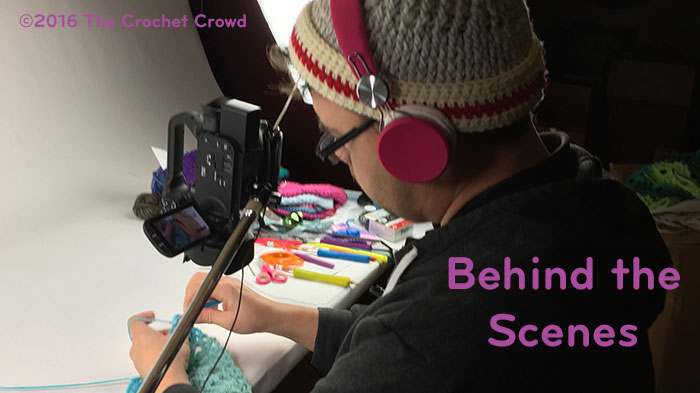 Donate to Keep Tutorials Free
The Crochet Crowd, established in 2008, has provided free education through tutorials and advice to crocheters who desire to learn. While The Crochet Crowd has grown substantially to provide as much free education as possible, there has been a substantial decline in monetization through YouTube. The option of skipping ads has hit us extremely hard in 2016. We are unable to cover our operational expenses relying on this method of revenue.
It has been advised to us by a consultant to add advertising to our videos every 10 minutes in a tutorial so it forces you to stop and watch an ad before continuing. Daniel and I feel strongly this is not the way to teach people. We don't want to go this route as your education shouldn't be interrupted by advertising in order to continue to learn. We want our website and Facebook to be inspirational as possible related to our passion. We want to protect our community from evasive ads and want our spaces to be as minimal in ads as possible for better crocheters experiences.
While The Crochet Crowd provides tutorials and content at no charge to crocheters, there are a lot of hidden service fees paid out each month. Expenses include software licenses, internet & data transfer, video hosting services, promotional giveaways, cameras, studio equipment and much more.
Most of our home is used as our studio. Our home is staged to be camera ready on the fly because the videos are in a public setting. Our sponsor helps some of the costs and provides yarn to be able to teach tutorial work; however, we are falling short to pay our expenses. We sincerely need your help.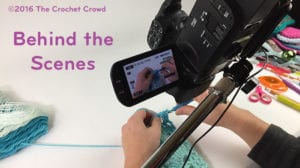 Crocheters Demand Free
With social media, it has brought a day of age of free expectations onto content like ours. However, those behind the scenes, such as The Crochet Crowd, must cover the real expenses in order to keep a free educational based platform online.
Though we are sponsored, like any other organization, it also depends on donations from individuals like you. This way we can continue to provide you amazing tutorials and be available to all for free.
We love to provide you with tutorials and continue to do so for many years to come, we ask that if you enjoy being part of The Crochet Crowd, please consider a donation. We spend a lot of time on social media with our team to keep our safe place available to all. Our team deals with many situations that are kept from the public eye to keep our space inspirational.
Personally, I want to continue to provide the excellent videos and pattern support that is offered. Most of the YouTube Video Hosts are struggling for the same reasons we are. It's a real situation. We are never going to produce viral videos to produce millions of views to raise substantial revenue, as a crafter, it's a small niche audience that we serve… and that's you.
Consider a Donation to Keep Free Education
If you are able to contribute a donation to help cover the expenses that we have to keep our educational platform free to all, we would greatly appreciate the support. You can place a donation of any size that you feel is appropriate.
Top Donate Button is for USD Funds, next button is CAD Funds.
Disclaimer: The donation will go towards our operational costs. We have theming and plans in mind, though we accept ideas for tutorials, we cannot exchange your donation for tutorials that you are requesting due to our sponsorship schedule. Tutorial creation can take between 10 – 90 hours in production time from start to finish. We receive suggestions and look to what is being requested by many to help influence tutorial decisions. Your donation will help continue The Crochet Crowd a safe and creative space. Even though we are not a registered charity, we hope to have your help in order to continue.