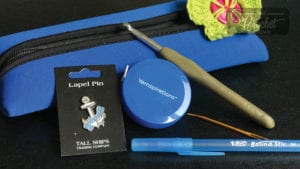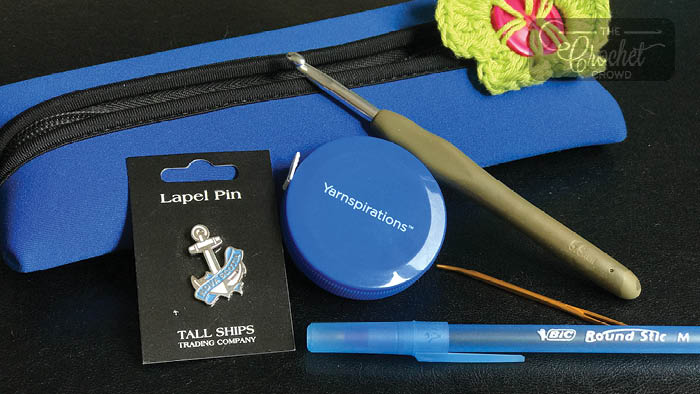 Crochet Items to Bring
Please take a moment to carefully read the list of things you need to bring. Especially pay attention to the scissors instructions as they are classified as a weapon on board the cruise ship.
At this time, we are unsure what our sponsors will be delivering to our pallets as some items are donations and are not guaranteed. To ensure you are prepared for your adventure, please bring the following: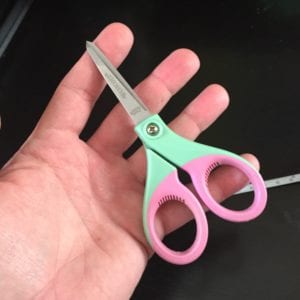 Scissors
Your scissors have been pre-approved by security on board the cruise ship. We have special permission as a group to have them. Here are your restrictions:
You must leave them in your checked baggage. Do not place in your carry on luggage onto the cruise ship.
Your scissors may only be 4″ from tip to the end of the handle maximum. To clarify, it's not 4″ for just the blade, it's 4″ maximum length of complete scissors. Anything bigger may be confiscated by ship security.
When using scissors in a public space on the ship, if you feel you constantly need them, leave the scissors out of the plain viewing site so someone doesn't grab them.
Implements to Bring
Tapestry Needle
Pen and optional highlighter if you need it.
Mini NoteBook if you want to take notes, you can write directly on the pattern book as well.
Scissors max 4″.
The following hook sizes will be suggested to use

4 mm / G

,

5 mm / H

,

6 mm / J

,

6.5 mm / K

, and

8 mm / L

.  You are welcome to bring other sizes if you want options on the ship.
2 Bag Tags that can be customized to put onto your bags to identify it is yours.
Fun Thing to Bring
Bring a lapel pin that represents where you live. You will receive the iconic Happy Hooker Official Pin, a Crochet Cruise Pin, a Sparkle Lanyard and Customized VIP Name Badge. Once you get your pins, you can start collecting pins to make your lanyard your own personal souvenir.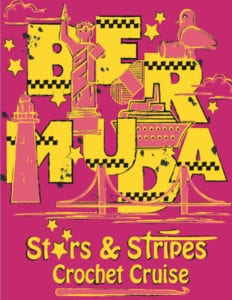 Supplied To You
Crochet Cruise Bermuda Pattern Book
You will receive 1 copy of the official Bermuda Crochet Cruise Pattern Book. We strongly suggest writing your name inside the book as they are known to be taken or left behind. We are not responsible to replace your pattern book, nor do we have additional copies to freely give out.
Strongly suggested keeping your book from getting wet or in situations that they will be damaged.
Crochet Cruise Yarn Tote
You will receive your customized yarn totes. Strongly suggested you bring a bag tag that is either crocheted or a way to identify it's yours. Bags are known to be left behind or accidentally taken by other crocheters thinking it is theirs.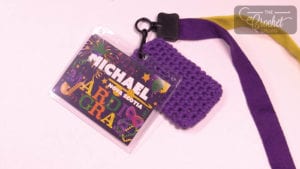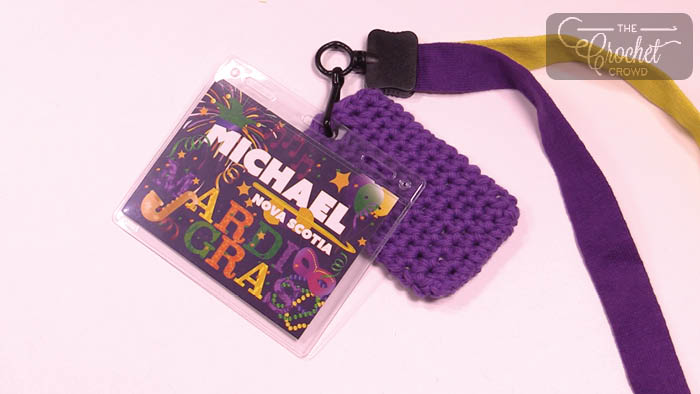 Key Card Holders
You will receive your own custom ship sailing card. Clipping them on and off the lanyards is a pain in the butt. I have a quick Key Card Crochet Pattern to use to make your own key card holder. Simply clip it onto your lanyard behind your badge. If you need it out, just slide it out of the holder. Servers prefer not to take your entire lanyard when getting drinks and stuff.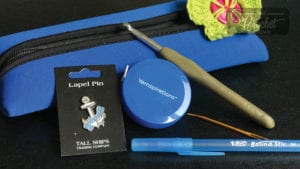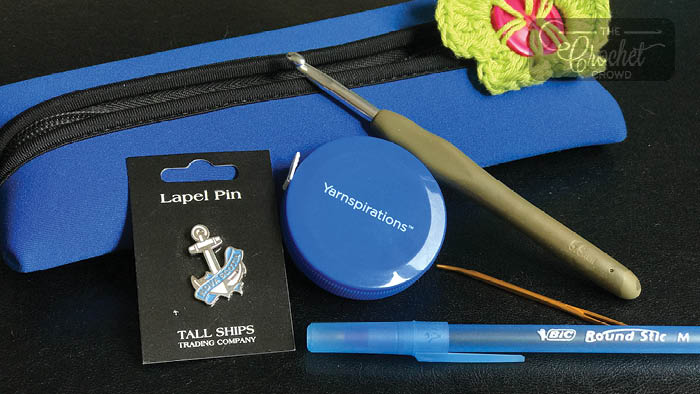 Words of Experience
If you drop a crochet hook and misplace it, consider it pretty much gone. Generally speaking, the crew will return bags back to the lost & found on the ship but may not be right away. Save the drama, just check your space before you leave and ensure you have all of your belongings with you.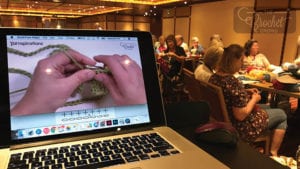 The classroom is not our dedicated space to use for the entire duration of the cruise. Other cruise and crew use the conference area for other events. Do not leave anything behind to hope it will be there for the next time. There are times where we have the dedicated space for the day and you can break for lunch leaving non-valuables behind.
Crochet Cruise Hand Book
The Stars & Stripes Hand Book is still available for a general overview of your Crochet Cruise with us. Please take some time to glance through as it answers a lot of questions.