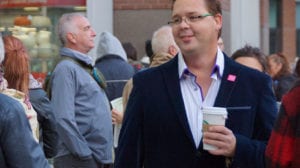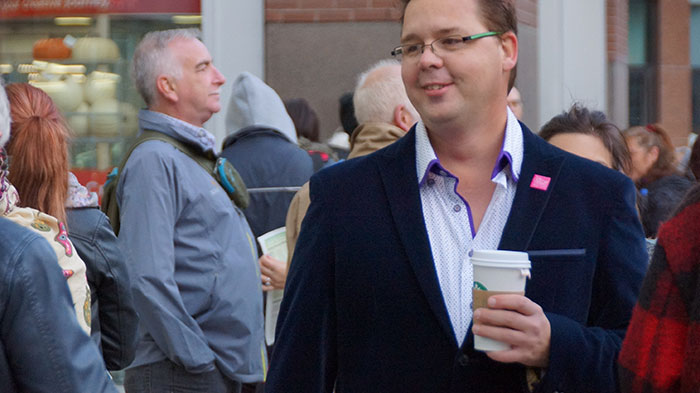 In this edition, let's talk about spending money and getting things you need to begin. Website and more.
There are three types of attitudes when it comes to starting this journey. They are as follows:
I have no money but I really need to make money. Everything has to be free or close to it.
I have money but want it all and will spend as much as I need to be successful.
Let's take this step by step and make decisions as I go.
---
Other Articles in This Series
---
Self-Investment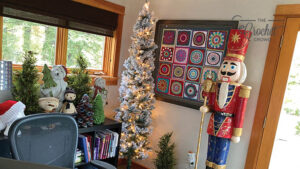 To get started in this hobby, you need the internet which you are obviously on now. But do you have access that involves more than a mobile device?
Computer / Laptop
You will need a computer that has a significant amount of memory and hard drive space to store.
Do not get a computer where things are limited in what you can do. Chromebook is an example of a computer you shouldn't get as the limitations of programs to download are limited and sometimes impossible. Make sure your computer has the ability to download programs and execute them.
I would strongly suggest a desktop versus a laptop. However, I have a laptop that is connected. However, it's not my main computer to do the graphics, video and more.
External hard drives allow your system not to be the main storage to slow down your processing speed.
---
Extras
Cell phones currently are probably just as good to photograph with today. We have professional still cameras that have been collecting dust now for a couple of years. The upgrades of today's cell phone cameras have improved.
For videos, depending on how you will do them, if at all. A cell phone can now be a solid video camera. You should think about sound quality as you may need your cell phone to be mic compatible to attach a mic for better sound quality.
Camera holding equipment is needed to hold things like your cell phone or cameras.
Lighting equipment will be needed for better quality. LED is the best and does not generate heat and takes less power. Lots of choices out there.
If doing photography on a backdrop, you may need to look at fabric or paper. If using fabric, be sure to iron the backdrop to avoid creases that become a distraction.
---
Online Storage
You will need online storage for data transfer and accessibility that can be connected between your devices to make you more mobile. There are many choices out there. The transfer of pictures and videos is wifi instead of hard connections.
---
Websites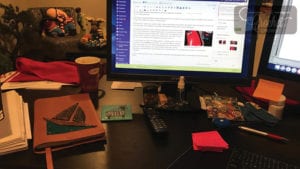 We are on system 3 since the beginning of our journey. I received advice at the beginning that resembled the look of professional website developers thinking it's what I need. I recommend a blog-based website that has so many advantages.
Why is WordPress is the Best?
WordPress sites will do a lot of heavy lifting, shifting and shuffling data without you having to be a rocket scientist. If you need to make a fundamental change, the articles will auto shuffle and reset the data coding in the background without your being involved.
Google loves blogs. Blogs change constantly and feed Google's need for new content.
---
Mistakes for Choosing Blogs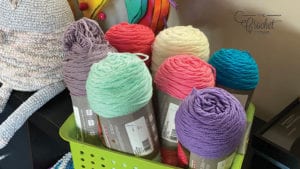 If you are short of funds, going with a free WordPress site is a mistake. Generally speaking, a free one will not give you a clean website address. You will get a website address that won't be simple.
Free means you won't have access to all the bells and whistles. There are many modules and extras you can add that are free, but you cannot add most of them to a free version of a website.
Choosing a paid version can be done through WordPress.com and so many other hosts. Which leads us to website hosts.
---
Website Hosts
A website URL address like https://thecrochetcrowd.com is a yearly fee generally. We pay for this once a year.
You can find so many hosts out there. Generally speaking, website hosting is about $10 – $30 per month. A good google search or maybe you have a website provider in your community that can be your host.
This is not the actual cost of our website though. Due to the traffic site, storage of over 6,000 photos and more, the website is sitting on its own server to ensure our website is moving as fast as possible instead of sharing with others. That's an inflated cost that we need to incur to stay positioned properly.
---
Programming Extras
You will need to invest in programming such as photoshop. We use the adobe suite platform of having access to tons of programming for a monthly fee. We require a license per user. This is about $400 per user a month to use.
You need to ensure you can edit photographs, compress them for the website and more. Uploading photographs without editing the file size is a website problem.
If you are using videos, you will need video editing software. Search around.
---
So Let's Talk Seriously
You have to be able to afford to start this business. You are not guaranteed that you will be successful and your own willpower to achieve success will depend if you are investing or wasting money.
Here are some guideline steps:
Find a website host to use. Google it. Research and be sure to cross-compare the services. Also, make sure they have accessible tech support 24-7. Check to see if tech support is included or extra fees. Remember, anything other than hosting is generally not included in tech support.
Watch out, you can be nickel and dimed and for gawd sakes, Google Google Google if something is wrong, there are always solutions that won't cost you a dime. You need to ensure you control your costs and as much as you can fix yourself. Knowing the basics will help you not be taken advantage of in the future.
Free templates for WordPress can be awesome but can be missing things you might want. Research and take your time to select a template that is right for you. The template of your site should not be changed more than once a year but is recommended to leave in place for a minimum of 2 years.
If you have a computer already, just continue to use it and start. If you need to upgrade, you will know and will make the decisions when the time comes.
Use your cell phone to begin. If you need to upgrade, you can decide that later.
You may have suitable lighting of lamps and stuff at home. Try those first before spending money.
If you start to run out of space on your computer, considering adding in a hard drive or online storage.
You don't need to start off expensive, you can gradually build. If you jump all in and start dropping money without really knowing you will follow through, you could be wasting money. Build slowly and if this is the business for you, you can invest more later. Don't throw the entire piggy bank at this adventure, you have to wait to see if people like you or your mission to know if you should continue or just let the idea drop.
Spending all your money upfront with things you aren't sure you will need doesn't guarantee you that followers will come. Concentrate on the quality of your work versus the bells and whistles.