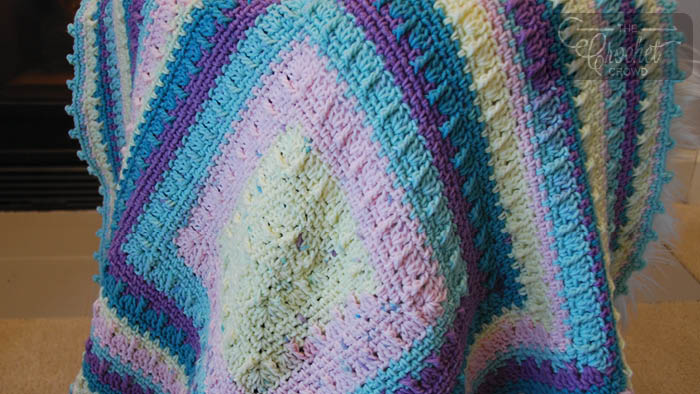 Crochet Social Textures Baby Blanket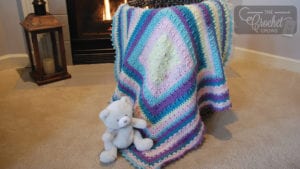 Try my new blanket design, it's called the Social Texture Blanket.
This is called Social Textures because it's really a simple design of moss stitch in the round followed up with touch of texture.  The social part came from Mikey since I talked to others the entire time I crocheted this blanket. It's easy to remember the repeat and you don't always have to look down at your work.
More Baby Project Ideas
I break a few rules on this one, but I think the end result is a nice square.  I use a hdc in the corner to close the sc rounds to create a ch-2 sp, and a sc to close the dc rounds to create a ch-1 sp.  By doing this, it always keeps you centered in the corner spaces.
I used Caron Big Cakes in Boysenberry for my sample, but it would look lovely in your favorite color combinations.  So many ways to play color into the deep texture.
When you upload your project to The Crochet Crowd Stitch Social Group or Instagram, feel free to tag me so I can see what you have crocheted.  Follow me on Instagram @ jeannestein or on Facebook.  My designs can also be saved in your Ravelry favorites by following me HERE.
Tutorial coming soon.
More Caron Big Cake Ideas
Designs by Jeanne