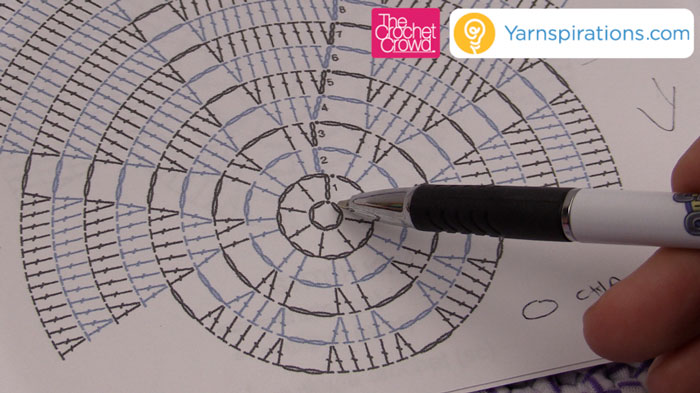 How to Read Crochet Diagrams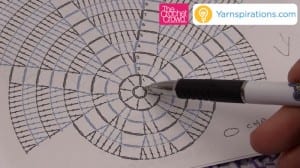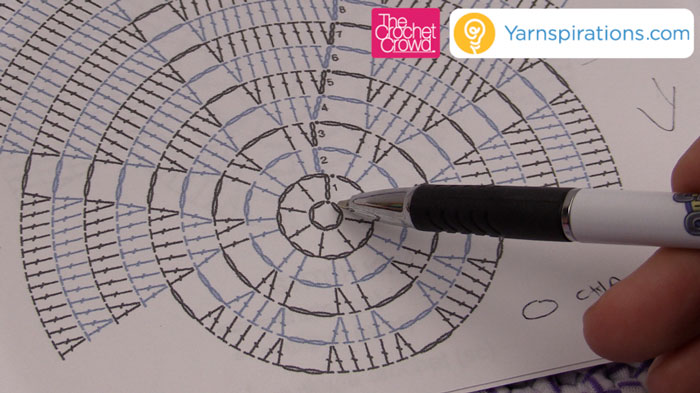 How to Read Crochet Diagrams
The art of reading a crochet diagram is a method I prefer over reading written words. For myself, my first crochet book when I was 14 had written words but also diagrams for each pattern.
Reading isn't my strong suit and it's still not today. Look at my grammar and you can see I am not kidding.
I learned crochet through reading the diagrams as I came to understand what the symbols meant. Using a stitch key, I taught myself pretty quickly.
In my video lesson, I am going to decipher with you a free pattern called the Diamond Daisy Rug. The free pattern comes with a crochet diagram to be able to follow along.
Get a Free Stitch Key as Seen In Video
Crochet diagrams do not have to have any written words to be able to follow. In fact, you could use a crochet diagram from China as long as you understand, or find out what the stitches mean. Sometimes, there are variations in the way the stitch looks. However, it doesn't take much to Google to find out the stitch meanings.
You will find the most amazing, a free crochet diagrams, online originating out of China and Japan. Intricate work told through a crochet diagram only. Even if you don't know a word of their language, their crochet diagram is all you need.
Key Factors When I Determine A Project:
How complicated do I want to get in my project?
Are there any symbols that I don't know that I have look up first?
Is the crochet diagram easy to follow along or is it too much of a headache?
Even though the crochet diagram doesn't tell me the yarn or hook size. I take a gamble on the size of the hook and choose a yarn that matches the hook size. For projects such as clothing as far as sweaters and more, knowing the right yarn and hook size would be beneficial so you don't invest in time and the sweater is way too small. You need to use your best judgement.
Video Tutorial